The art of grazing (according to Wikipedia, "the repetitive eating of small or modest amounts of food in an unplanned manner throughout a period of time") is by no means a novel style of eating. However, if we take a look at search trends, we can see this style of event catering concept gaining steam from 2017, before peaking in 2019, and still maintaining a huge level of popularity. Five years later, we're still enjoying the beautiful colour and eclectic options grazing tables and platters bring us. Offering abundant as well as eye candy (no pun!), it's no wonder they are still ever so popular. In celebration of that, here are some epic grazing table ideas for your next party that will get your mouth watering!
Go mobile with grazing platters
These platters by Grace Dagher Events are absolutely brimming with treats and goodies! Featuring a mix of sweet and savoury – these are the perfect accompaniment for a picnic, or event date night at home!
Check out these stunners from the Valentine's Day set!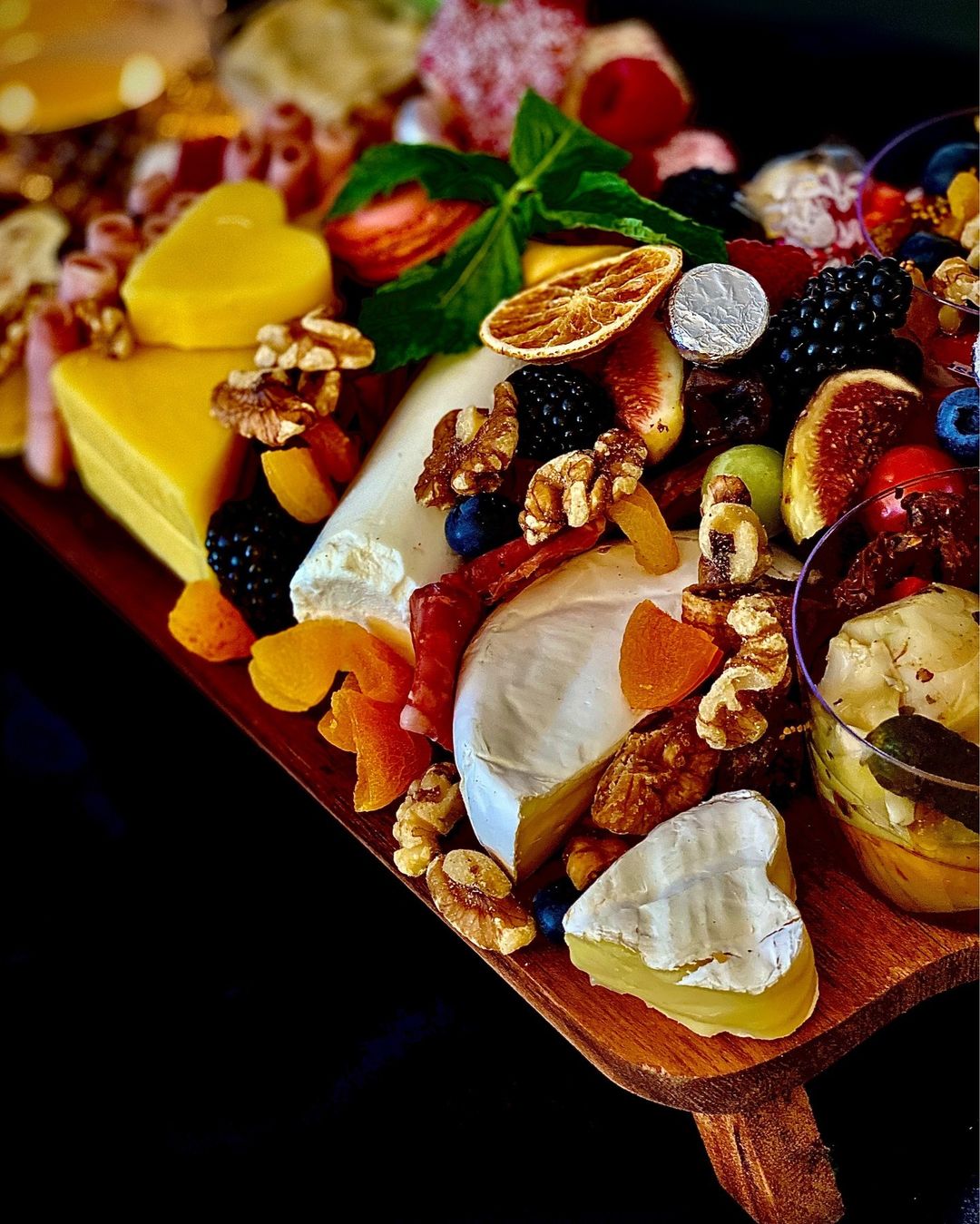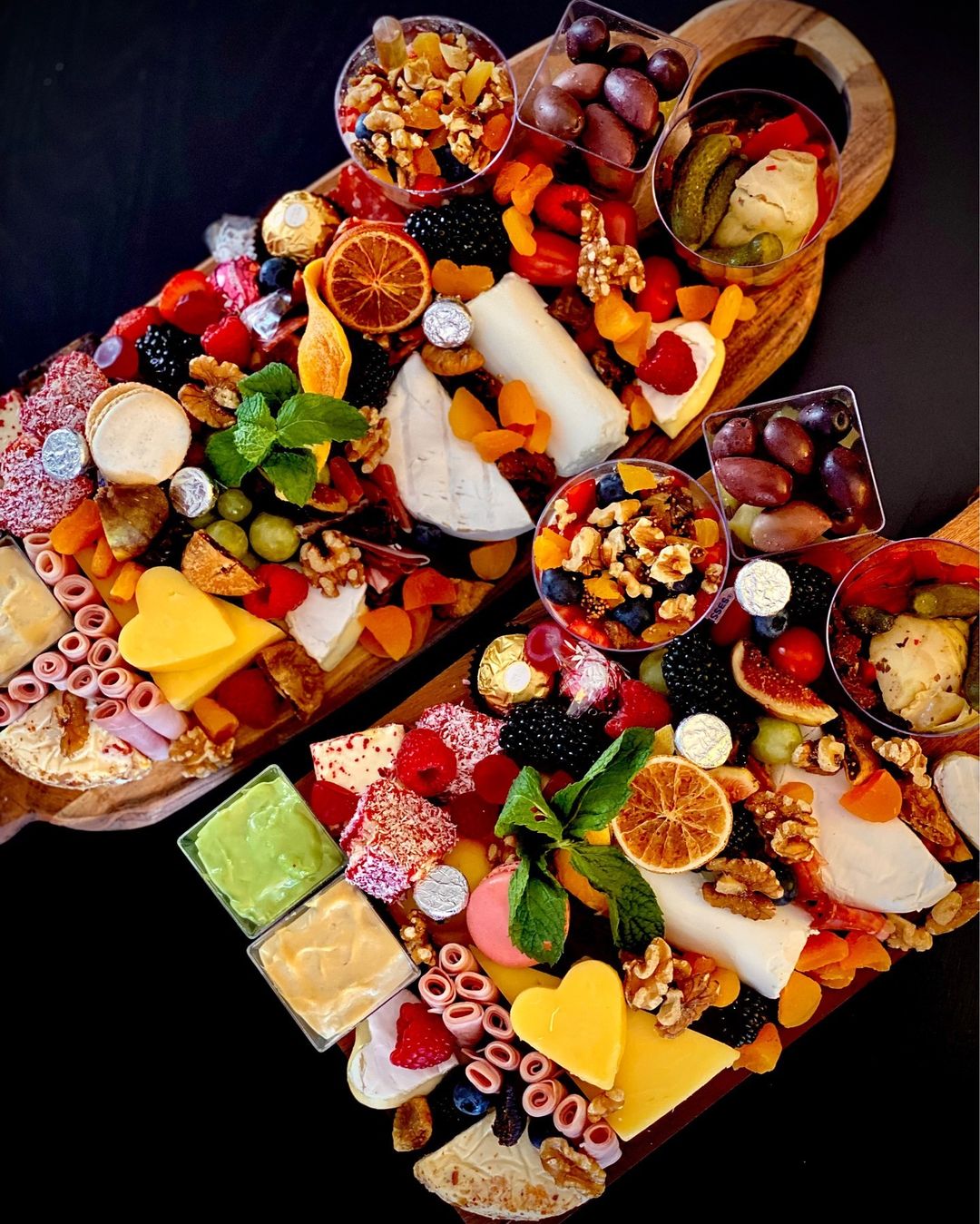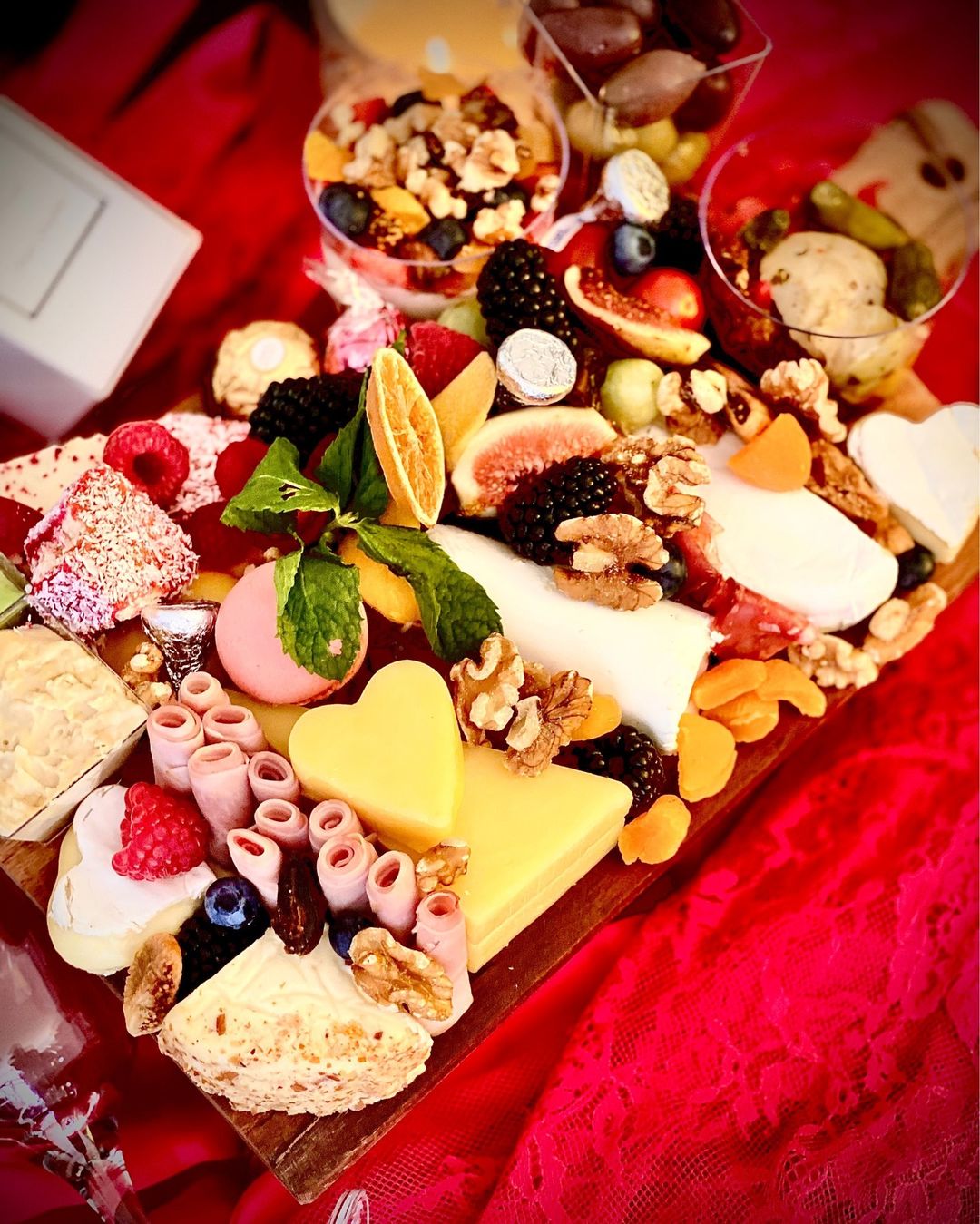 Order your grazing platter in Sydney from Grace Dagher Events online now!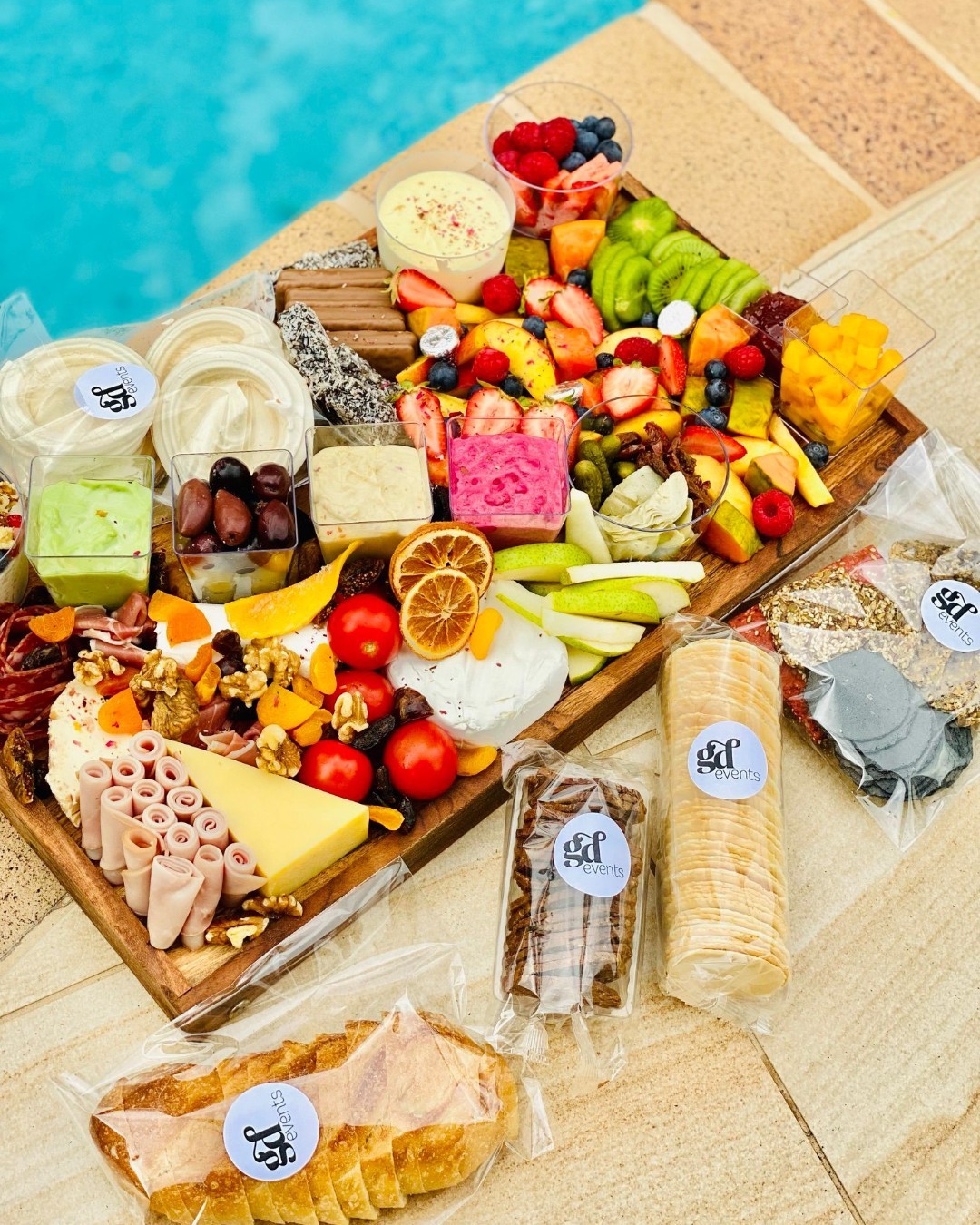 Here's some more platter inspo for you!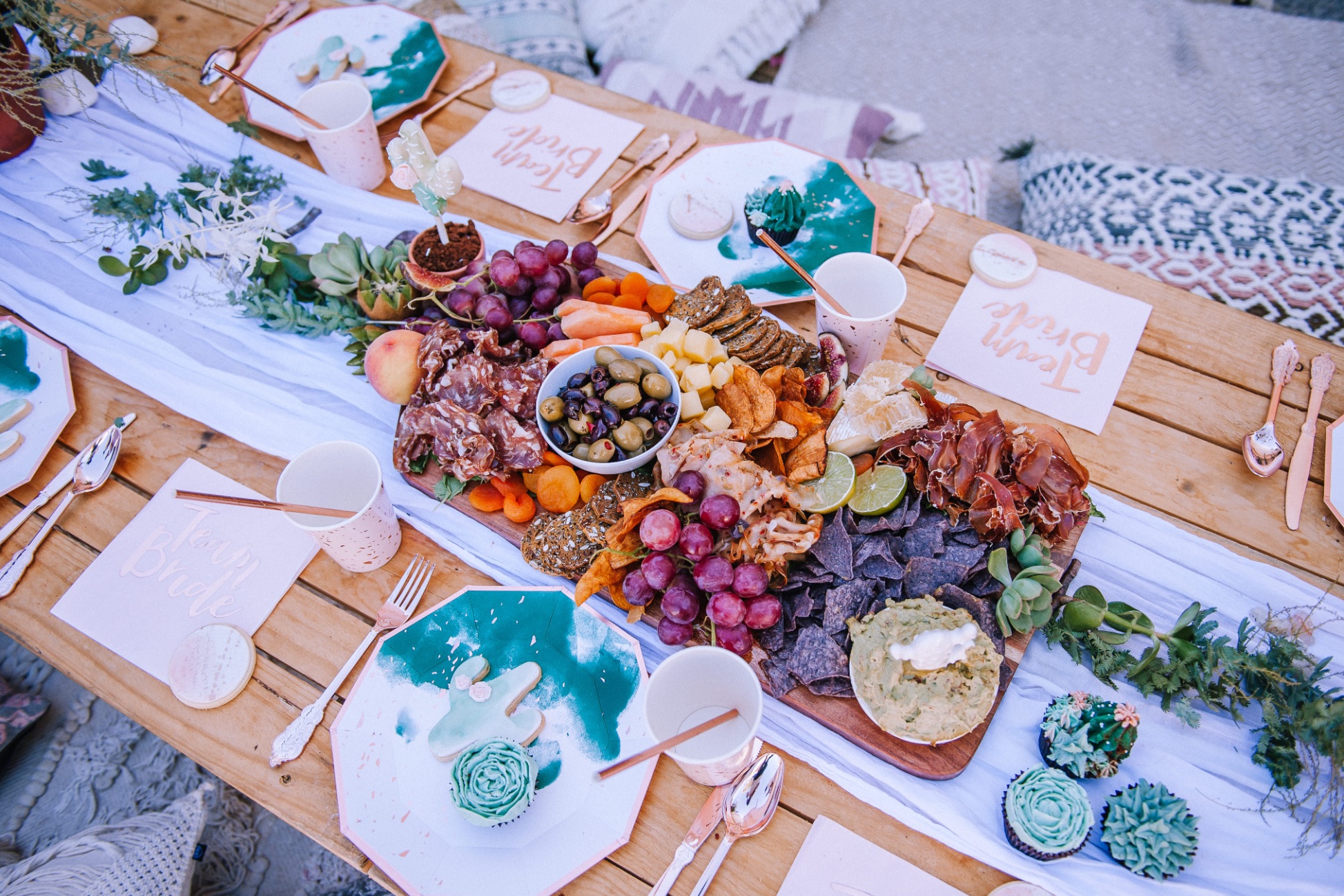 Above, styling, tableware @favorlaneparty, photography @lifawall, gourmet grazing @thegoodgrazerperth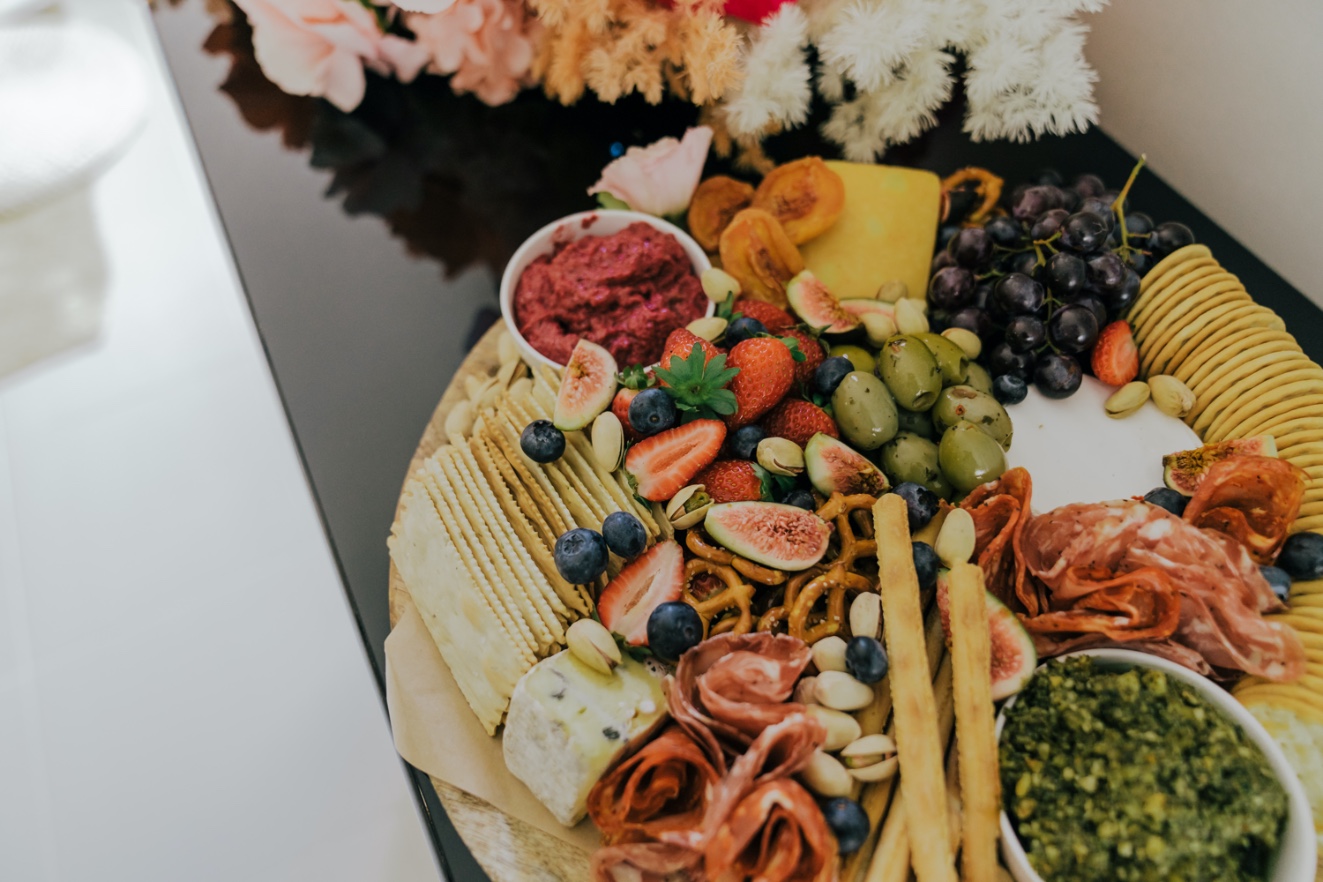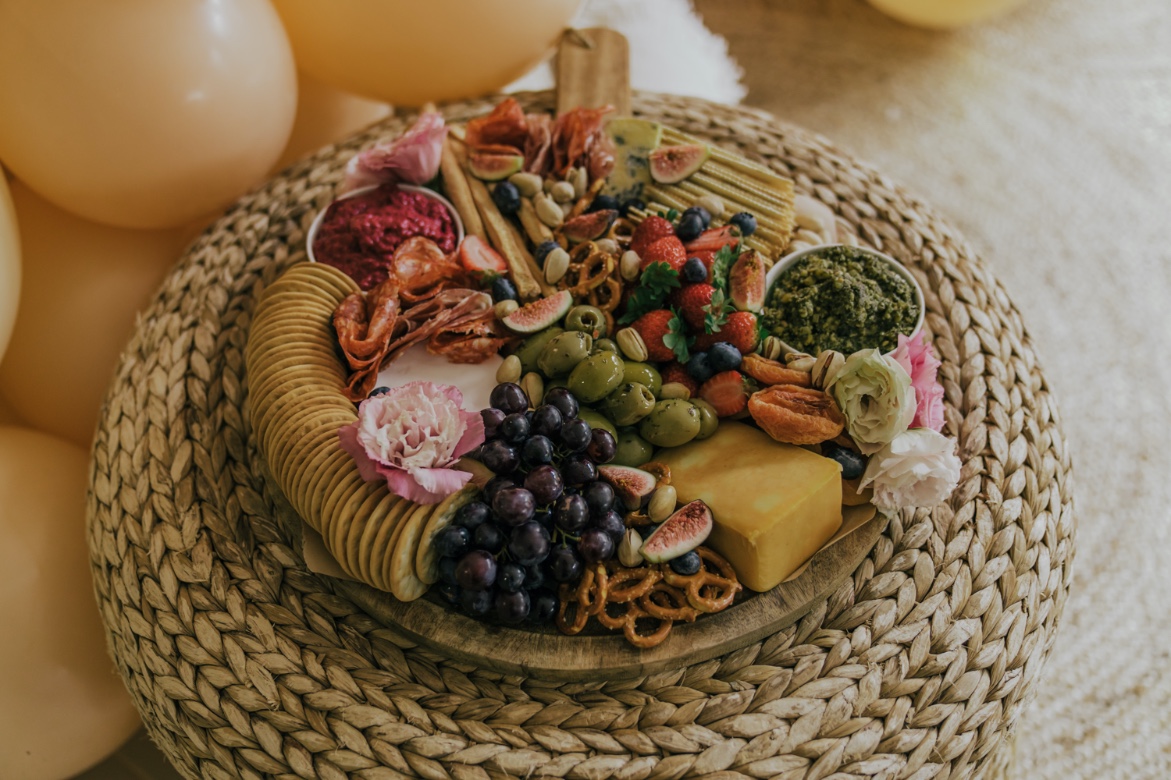 Above, design & styling @steponitevents, furniture | @littlepartyplay , grazing boards @grazinmelbourne, photography @light.gloss
Grazes that run down the centre of a table
If you're going for a grazing table that runs down the middle, you'll need a pretty covering to create interest. These table runners from Lovely Occasions are nicer and thicker than brown paper. They're 4 metres long – so perfect for a long table or bar. Best of all, they are recyclable!
TIP! Wooden spoons or knives are great alternatives to using labels! Write allergy, dietary restrictions or names of dips or cheeses on them with your favourite Sharpie or Posca. Unlike labels, they'll never go missing! Grab some here from Lovely Occasions.
Here are more tips and tricks on how to style the perfect grazing table and platter.
Love the look of a graze that runs down the centre of the table? Check out this beauty!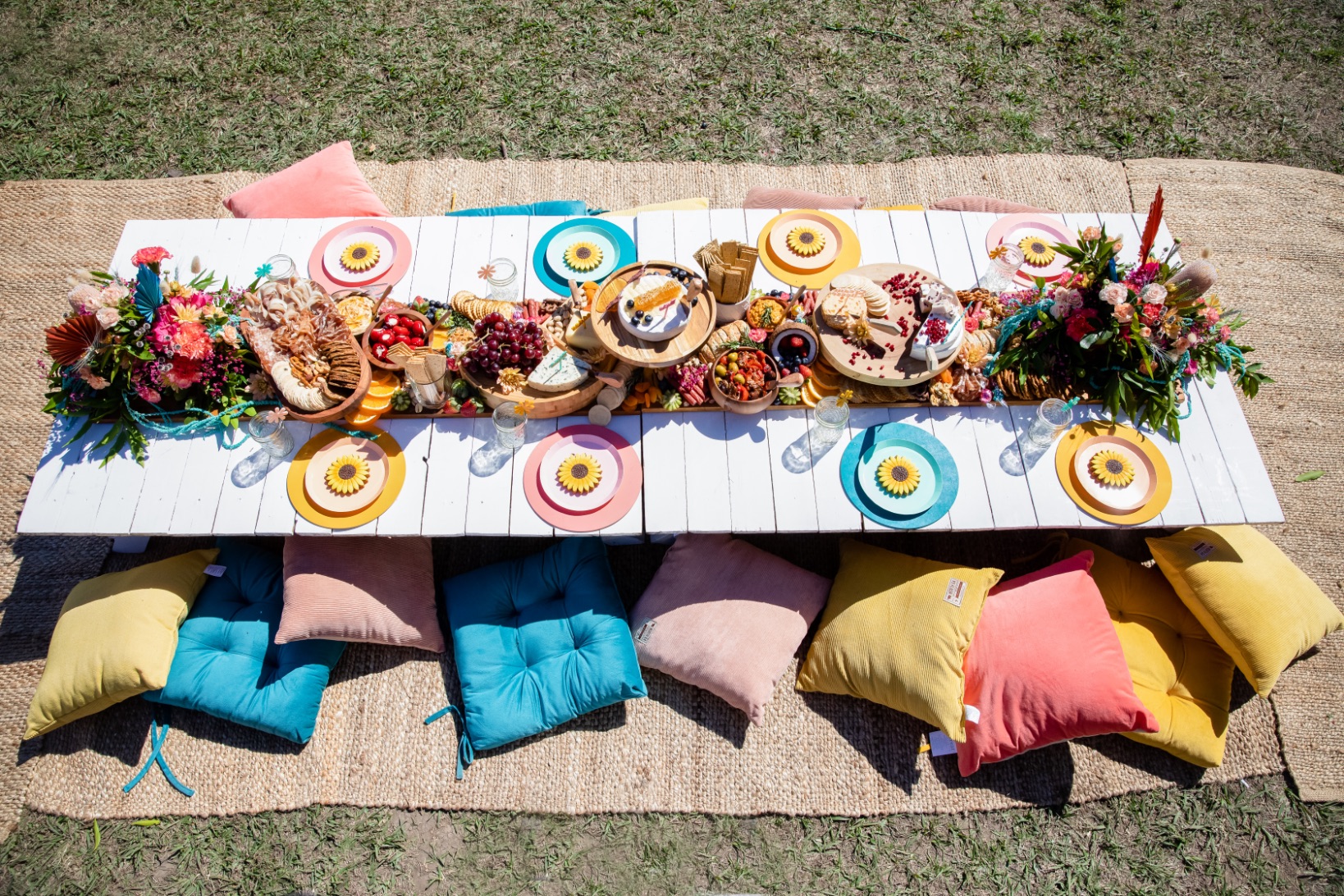 Above, concept & styling @Studio.Bonito, signage and etched coconuts @Studiot55, photographer @fionakphoto_weddings , grazing @qyliaandco, flowers @alanahcheriefloristry
Try a breakfast grazing table
Are you missing hotel breakfast buffet as much as we are? Why not create your own Covid-safe breakfast graze at home? Here are some drool worthy images to inspire you.
Deconstructed grazing table idea
Not a graze per se, but an assortment of platters and stands arranged in a similar fashion. Lots of colour and delicious choices here!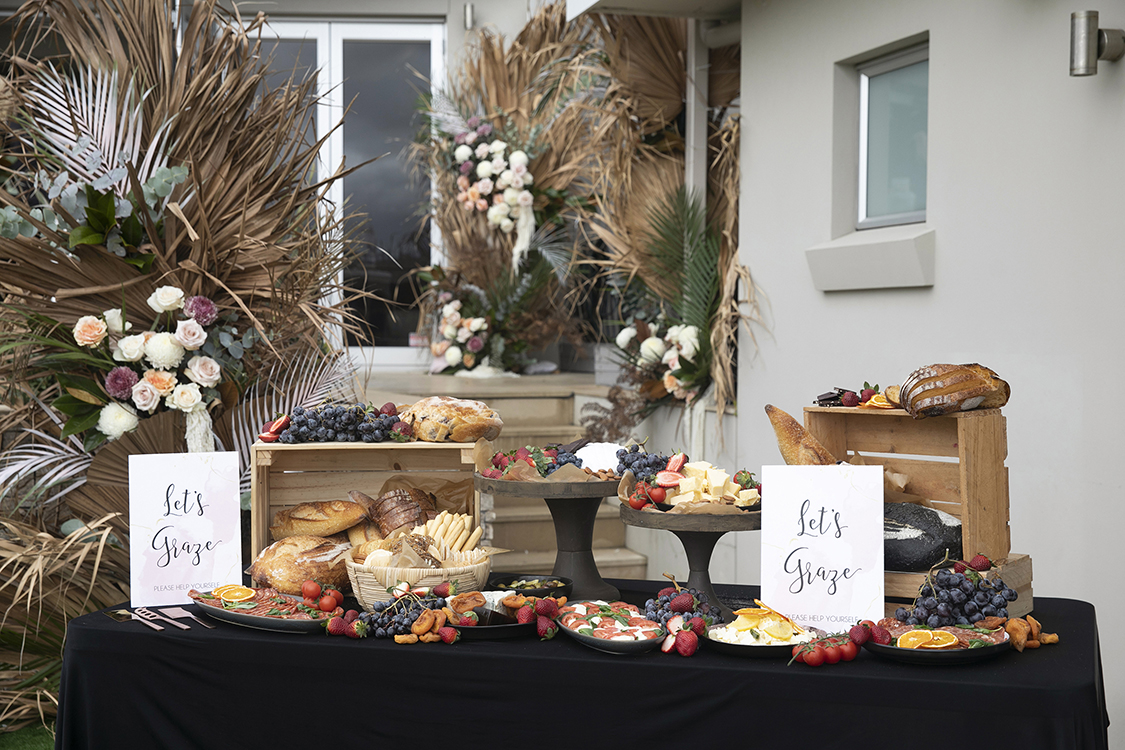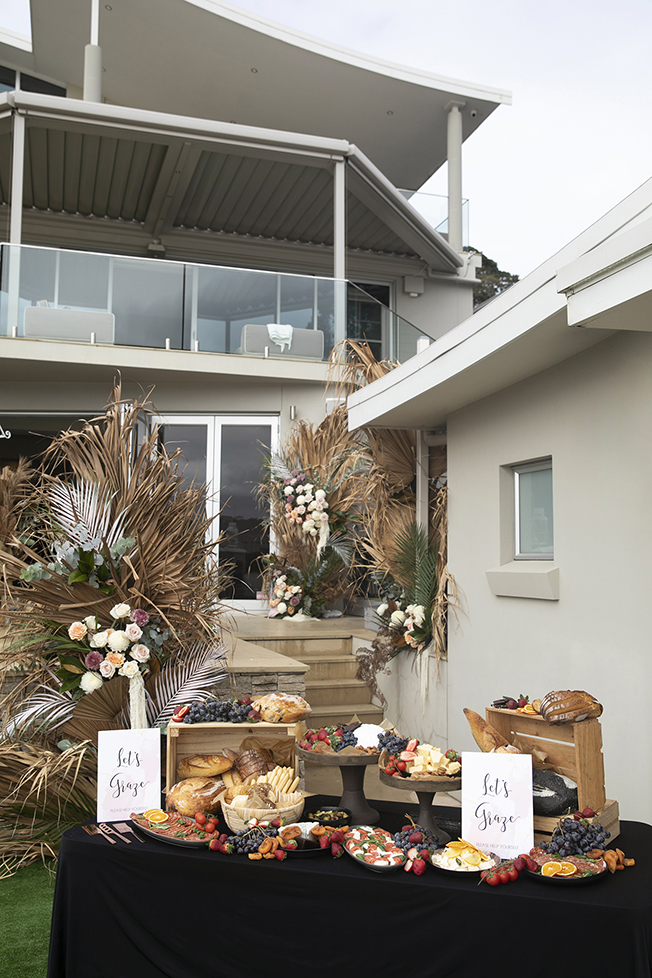 Above, photography @bedfordphotography , floristry @nunuau @floral_fix , props & backdrop @carly_rose_weddings_and_events , signage @wildefoxdesigns , grazing Table @aplatedaffair
Kid friendly grazing table ideas
Why should kids miss out on the fun? Whist charcuterie and exotic cheese may not be their thing, there are plenty of ways to make a kids graze yummy and fun!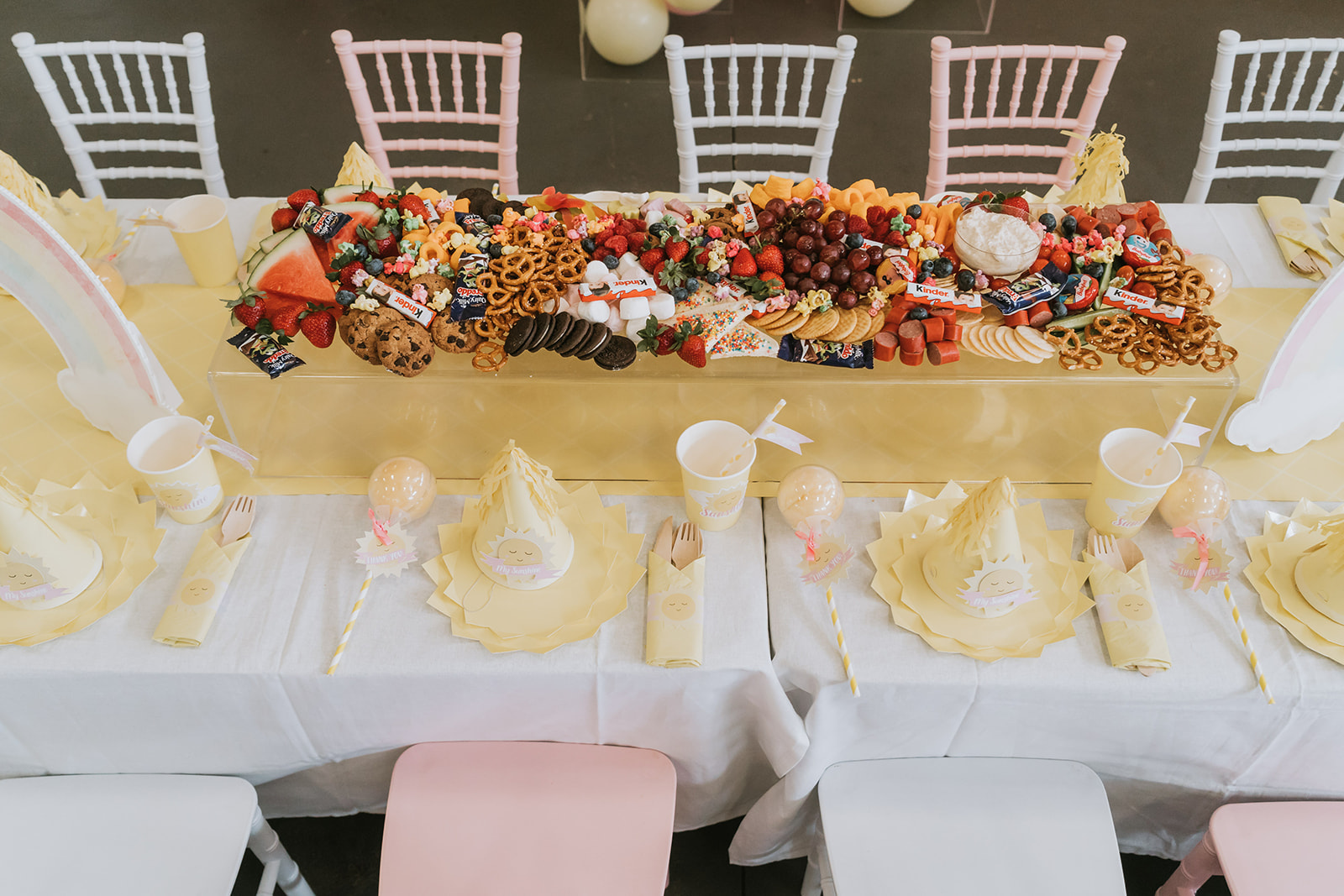 This one is by Going Grazey, in Perth. Party styled by @sassysnapsperth and photos by Lecamo Photography. Click here for full credits of this party.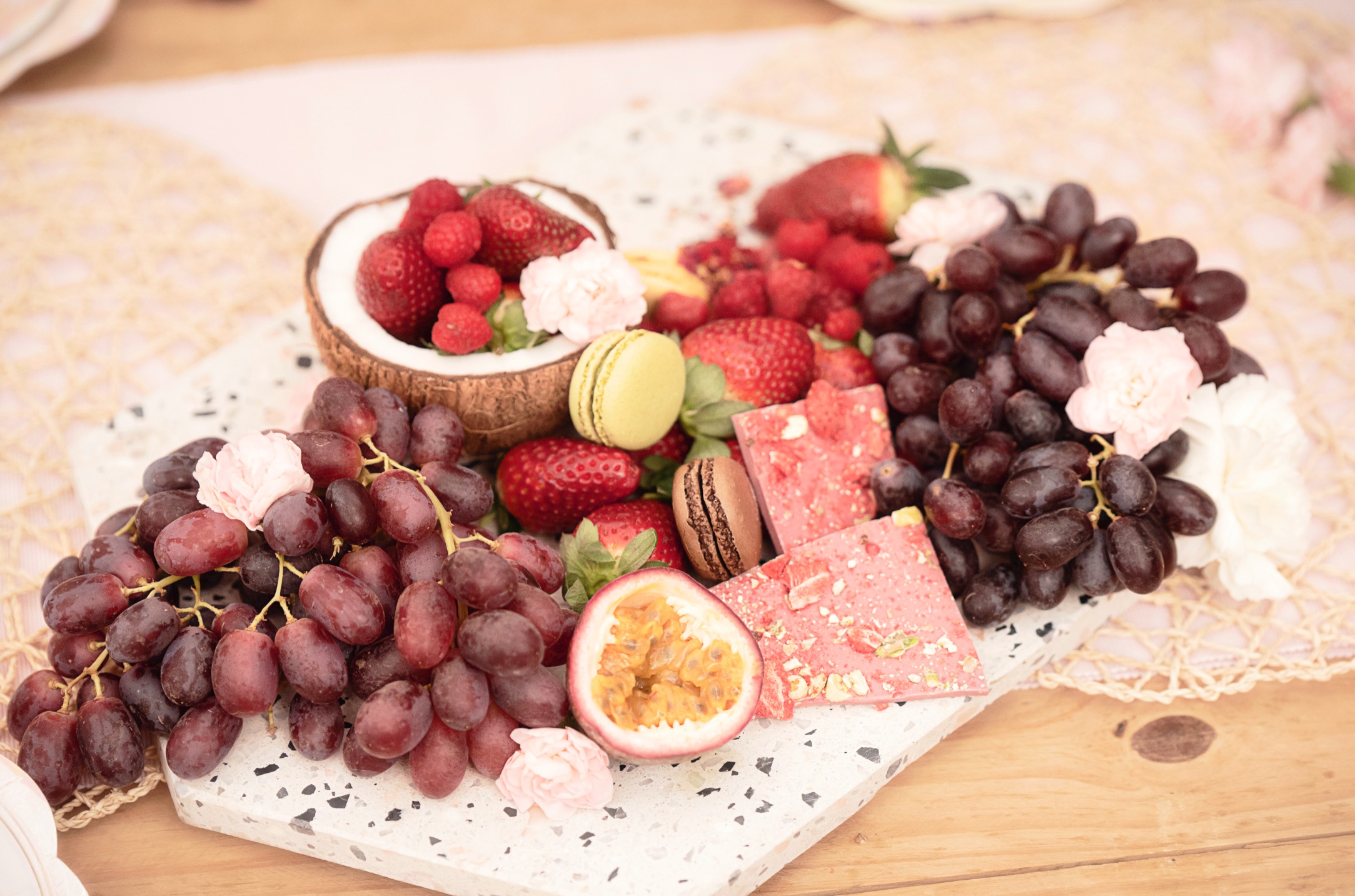 Above, set up + styling, balloon garland kits + paper partyware Lovely Occasions, , photographer Larissa Julianna Photography, grazing board | Platter Parlour
Awesome themed grazing ideas
If you're so inclined, make your graze more interesting and centre it around a theme. You can have real fun with this one!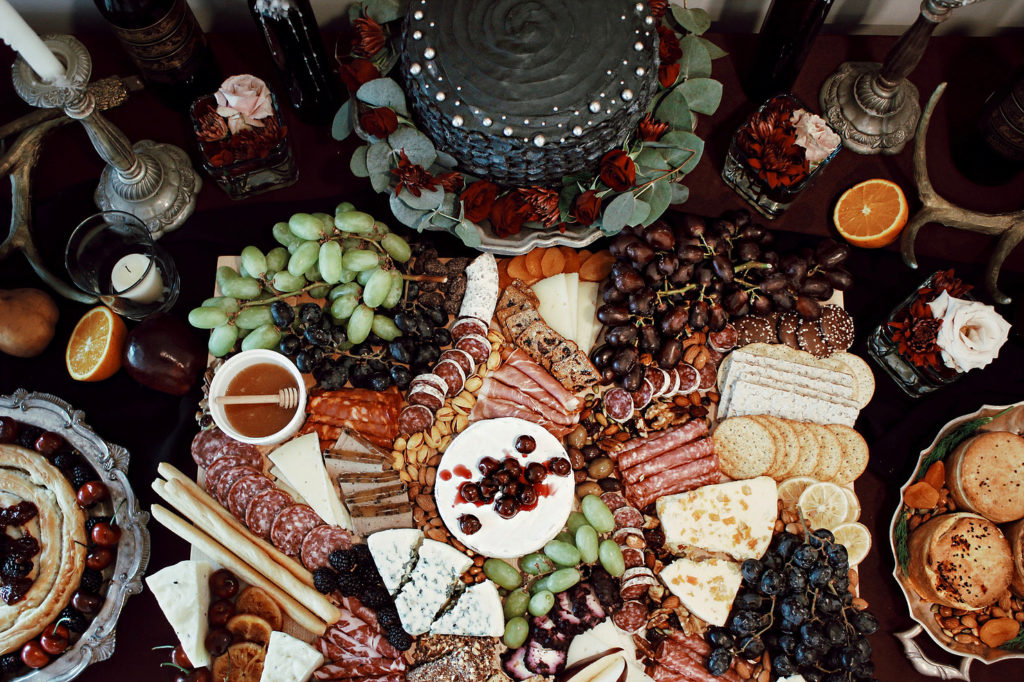 Above, Games of Thrones inspired graze by 3rd & Luxe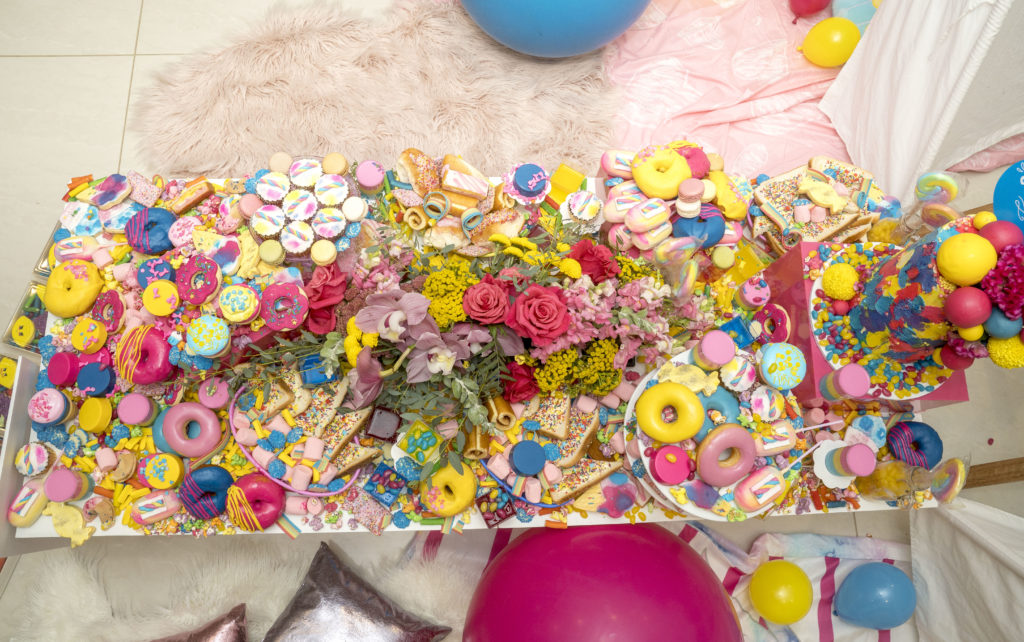 Below, sweet graze by @mammamaffa
Below, styling + concept @confettifair , photography @thebraidboss_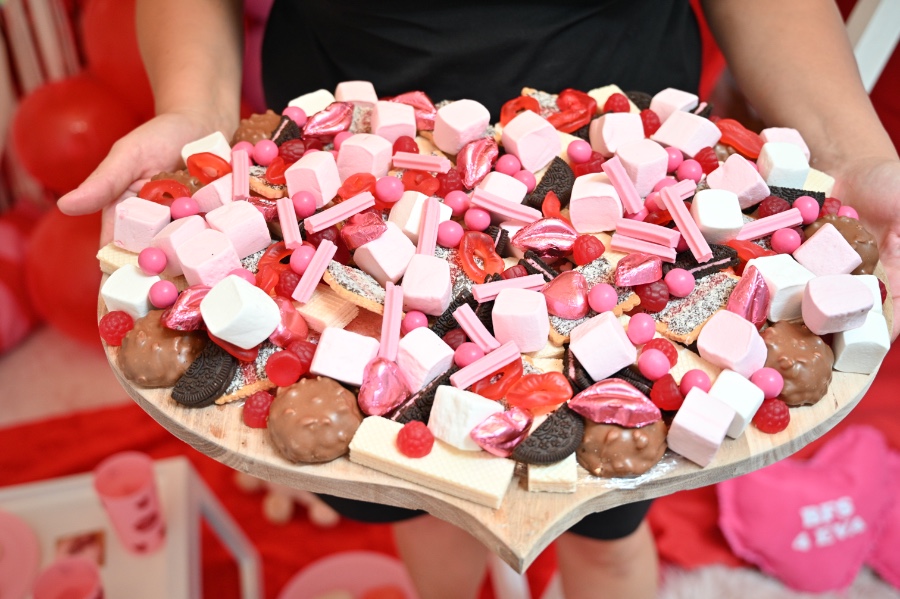 Some more grazing photos to inspire you….
Are you looking for grazing table suppliers in Australia? Simply head to our vendor section, type in 'graze' and be amazed!