2018 – what a year it's been! It's been a busy one, so we decided to jot down some of our favourite party trends. Some of these you would have seen everywhere. Some are more subtle and even emerging. One thing is for sure though – they are all party trends that made a mark in 2018!
Our top 10 favourite party trends this year
1. Neon everywhere
Our favourite trend this year! We cannot wait to put this one in action for our next shoot. We actually predicted this one back in February 2017 (not because we knew, but because we liked it so much)!
Below, neon sign from Stoke Rental, styled by Style Vine Events. Image by Damien Furey Photography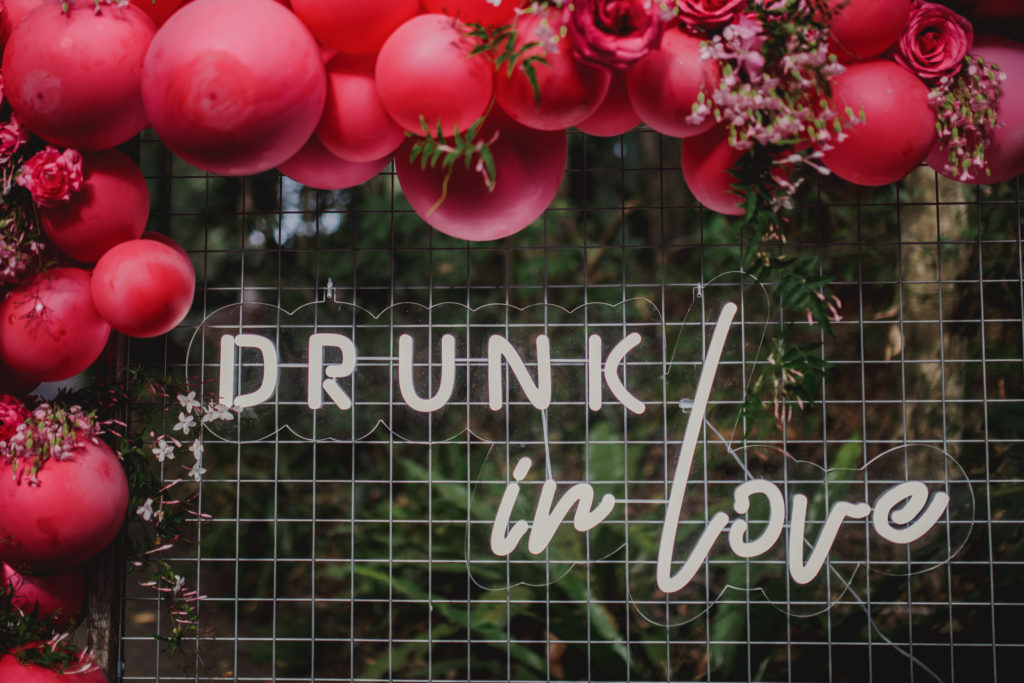 Below, neon heart from Aaleyah's neon glitter birthday party. Image by Jade Read.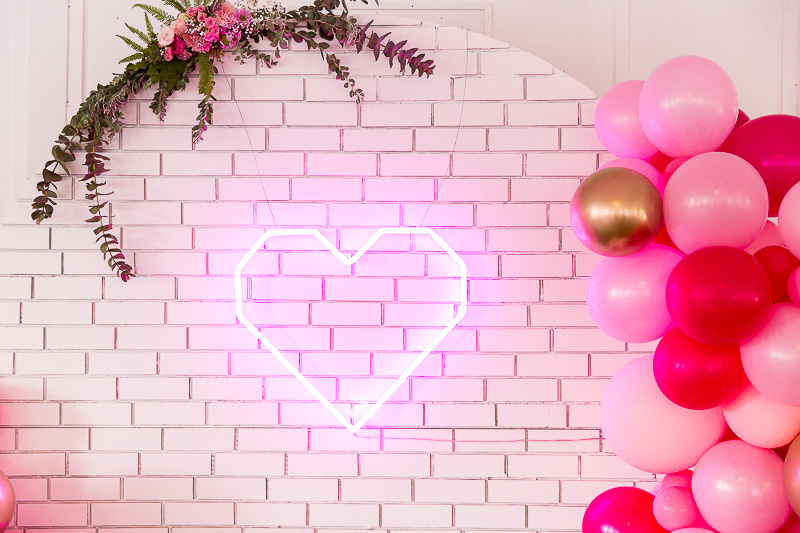 A custom neon sign in use for a wedding by Creative Two.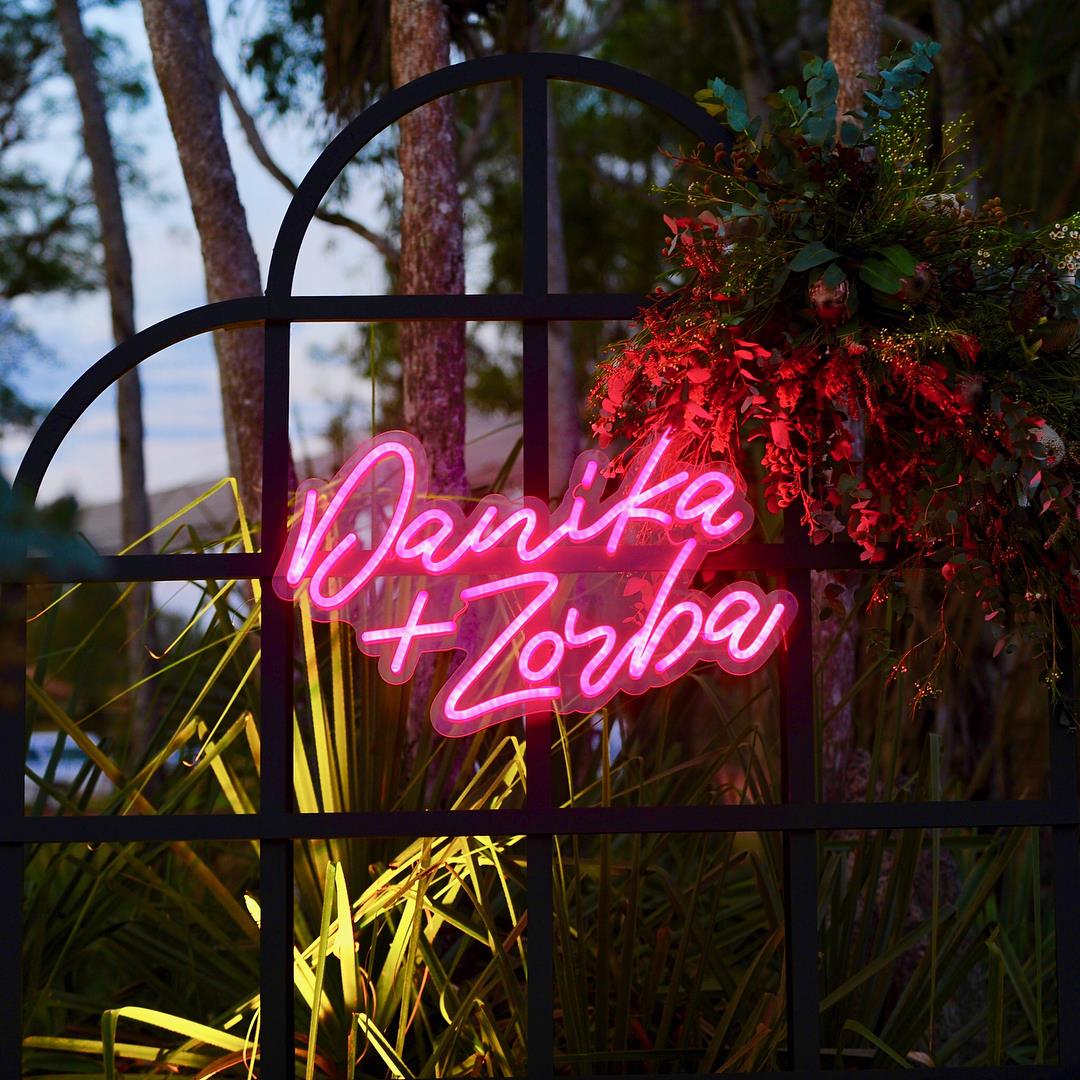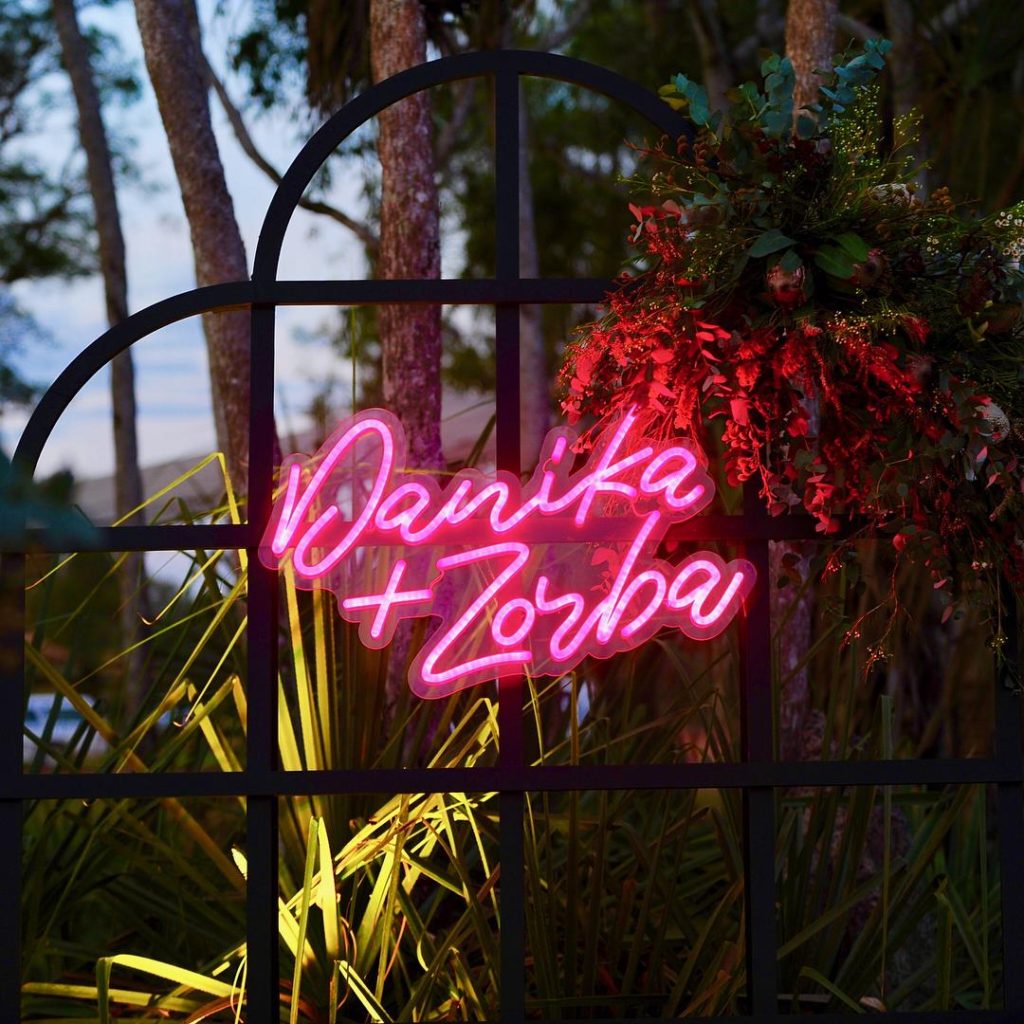 2. Pampas grass
Pampas grass started emerging early on in the year. Although I do love this one, I wasn't sure if it would take off or not. It's definitely a winner on the wedding side. Also, when Kmart starts selling them, you know they are going to become a staple!
Pampas grass from Stylish Soirees Perth Halloween shoot. Image by Viktoria Saar Photography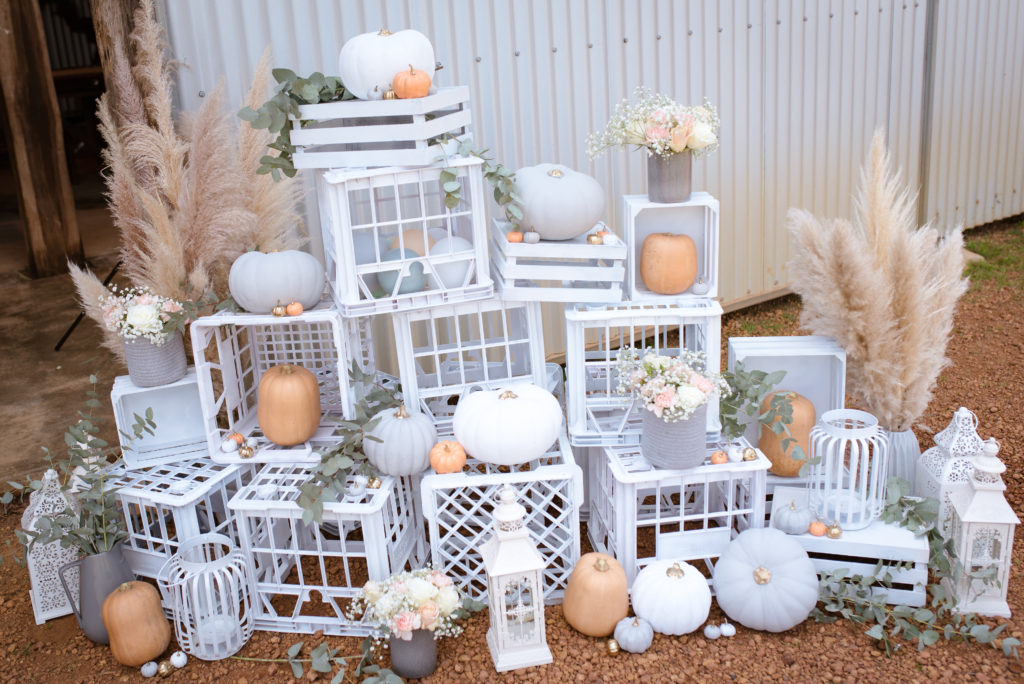 https://www.instagram.com/p/BrxUQKUhZx_/
3. Tassel walls
The party world has been fascinated with tassels on and off for about 5 years now, but this year, off the back of people like The Colour Condition , Confetti System and Bangin Hangins closer to home, they are getting bigger and better (and more experimental). We're in love!
Below, tassel wall made by the team at Style Vine Events
4. Fascinating fauna
Lots of cute furry friends came out to play this year, including sloth, llama and foxes. Our favourite was this fox party from back in July.
Below, fox party styled by One Day Weddings & Events. Image by Kirsty Wiseman Photography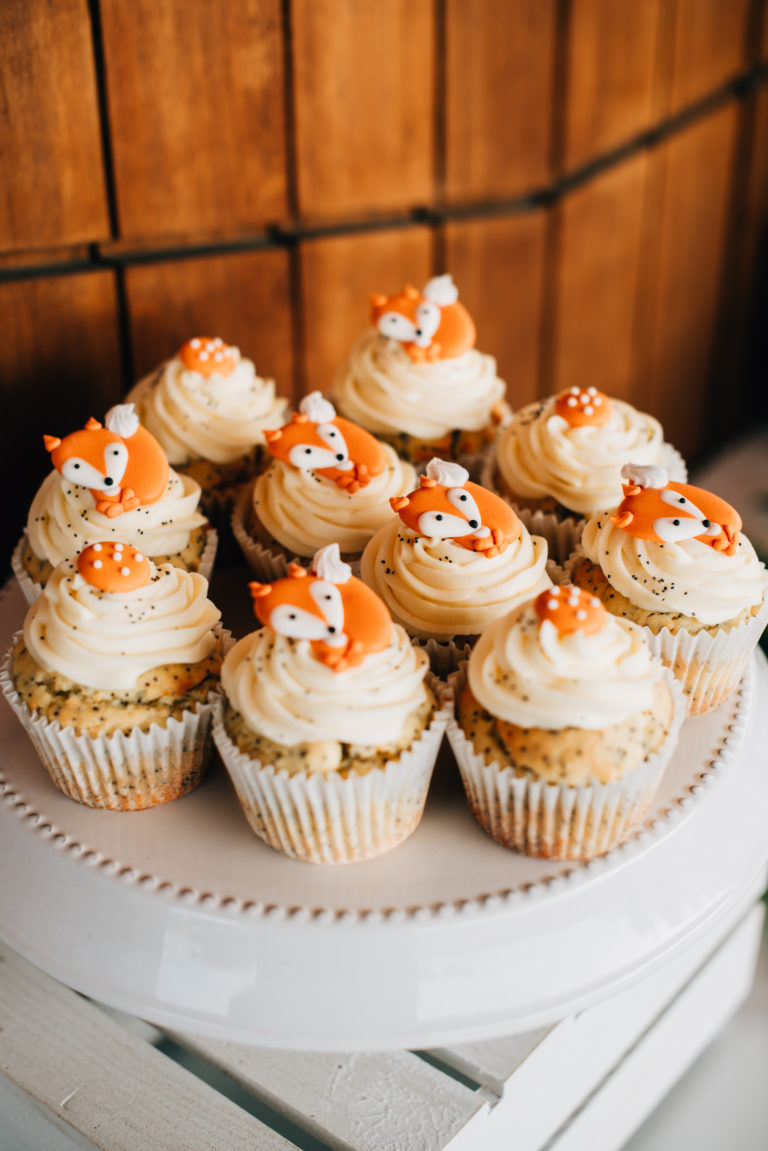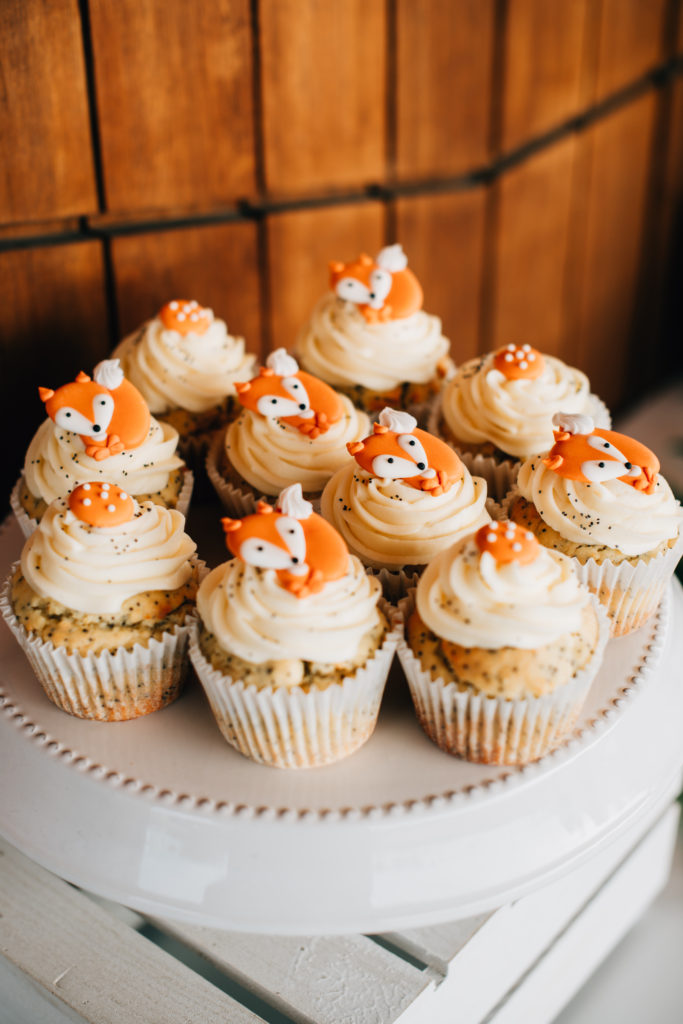 Below, Kiki Sprinkles llama topper and Oh Happy Day plate, both from Favor Lane Party Boutique.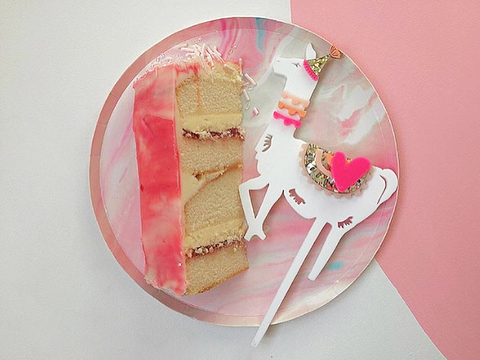 5. Mermaid party
Mermaid parties, as it was wildly predicted, seemed to be getting as much love as unicorn parties this year. I'm not complaining!
Below, Mermaids x Sharks party, styled by Lovely Occasions. Photo by Picrama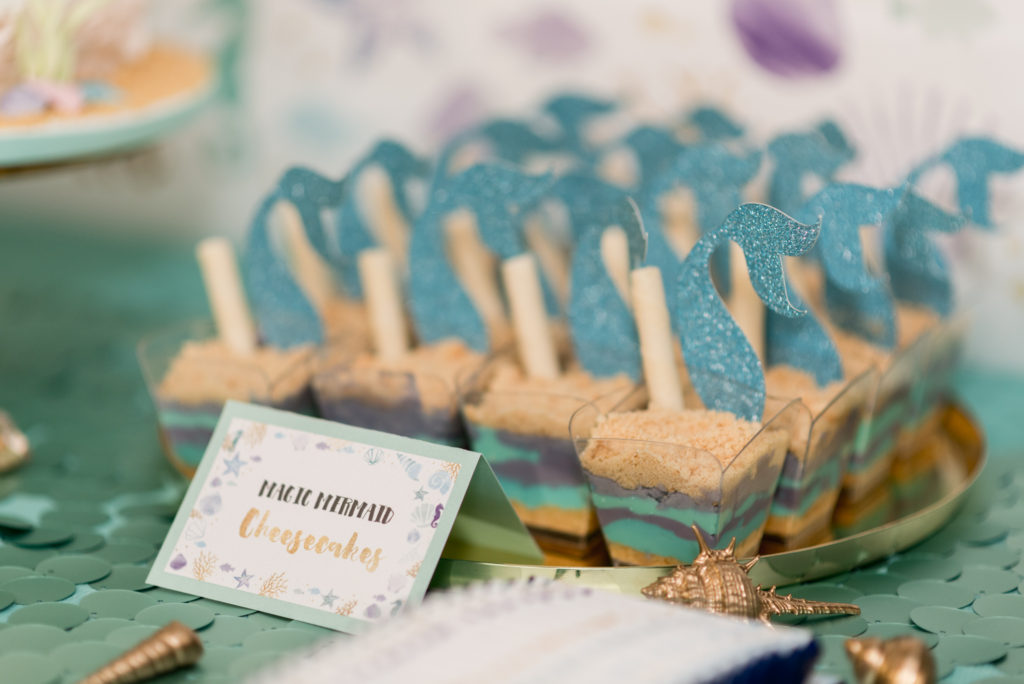 Mermaid party by Ane's Custom Party Decor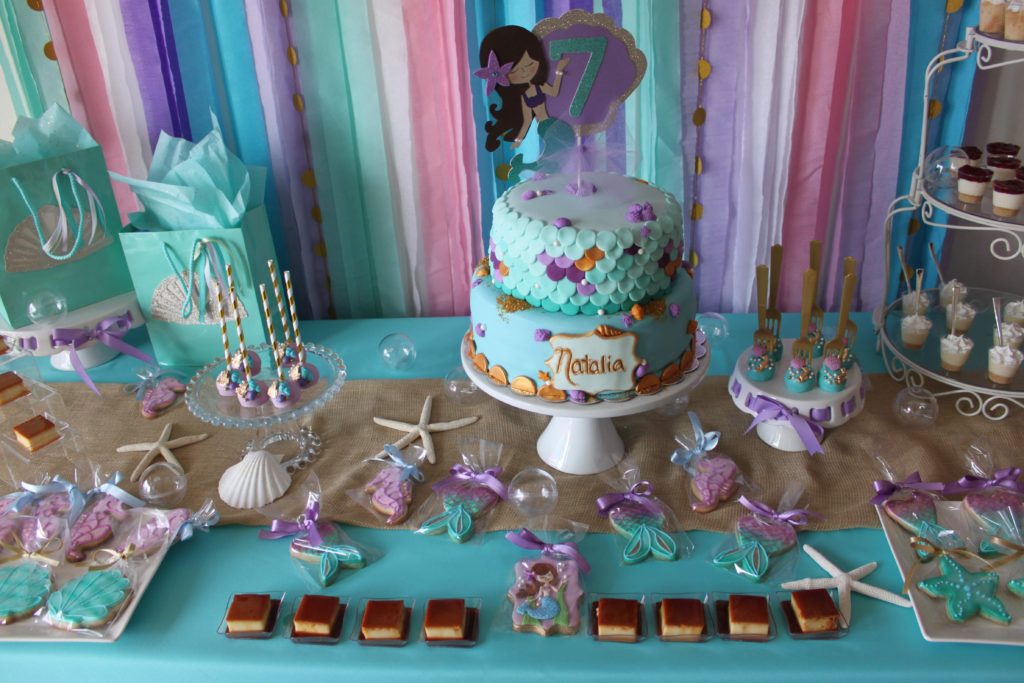 6. Extreme ballooning
Ever since Geronimo started doing her thing, we know that balloons have been going crazy. But 2018 it's safe to say is the year 'extreme ballooning' hit the party version of the 'high street'. No longer just for huge big budget events, stylists and DIYers are pushing the envelope and going larger than life.
Below, balloon arch by Belle's Decorations by Design, for Confetti Fair. Image by Bedford Photography.
7. Translucent decor
Hints of this trend had already started to emerge by late last year, and translucent decor in the (mainly clear acrylics), began to dominate in the form of ghost chairs, plinths, tables and even floating cake toppers. We're also seeing coloured translucent decor too now.
Below, clear acrylic tiffany chairs featured in the Marie Antoinette party by Gloss Events & Decor. Image by West & Whimsy Studio.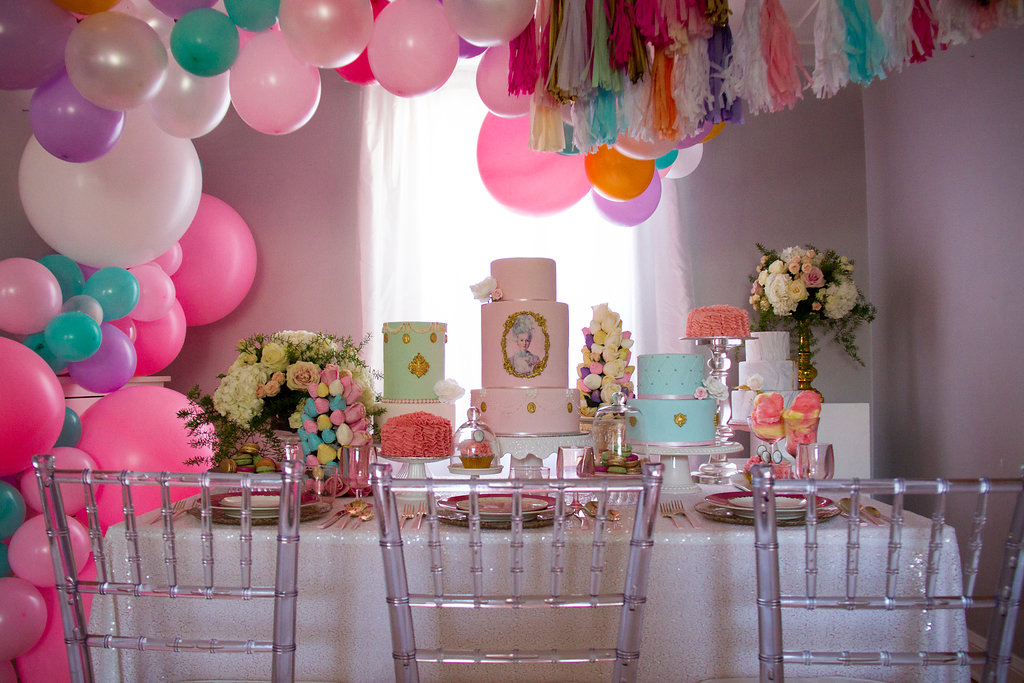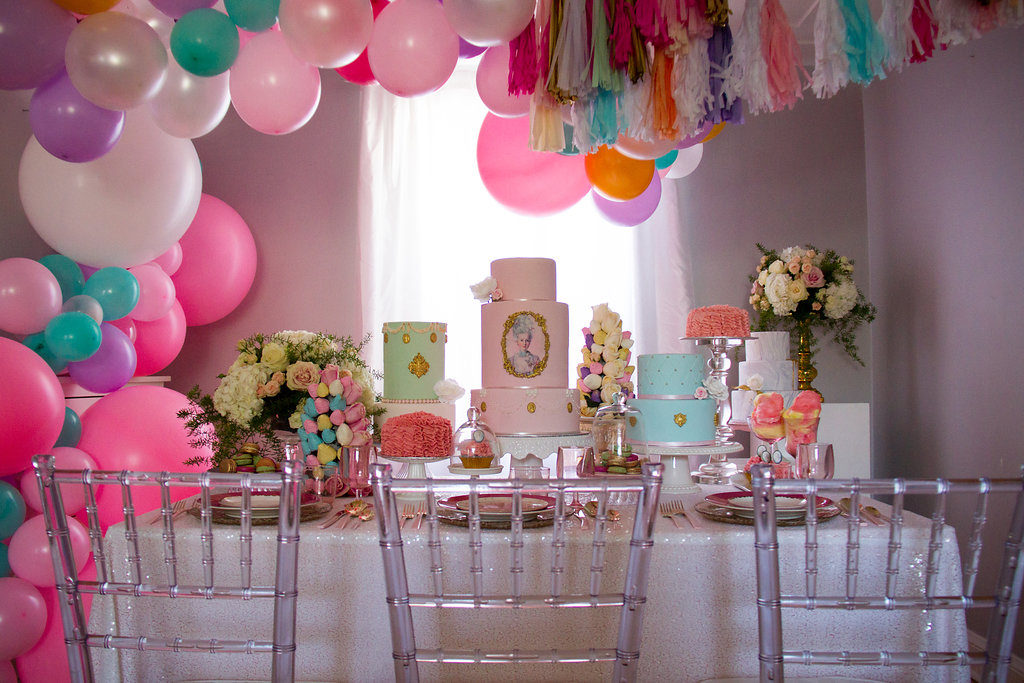 8. Jungle parties
Not sure if this was a 'trend' or just a staple, but it seemed that everywhere we looked there were jungle and safari themed parties going on. We indulged a little ourselves!
Below, urban neon jungle themed party, by Confetti Fair, shot by Zoom Images.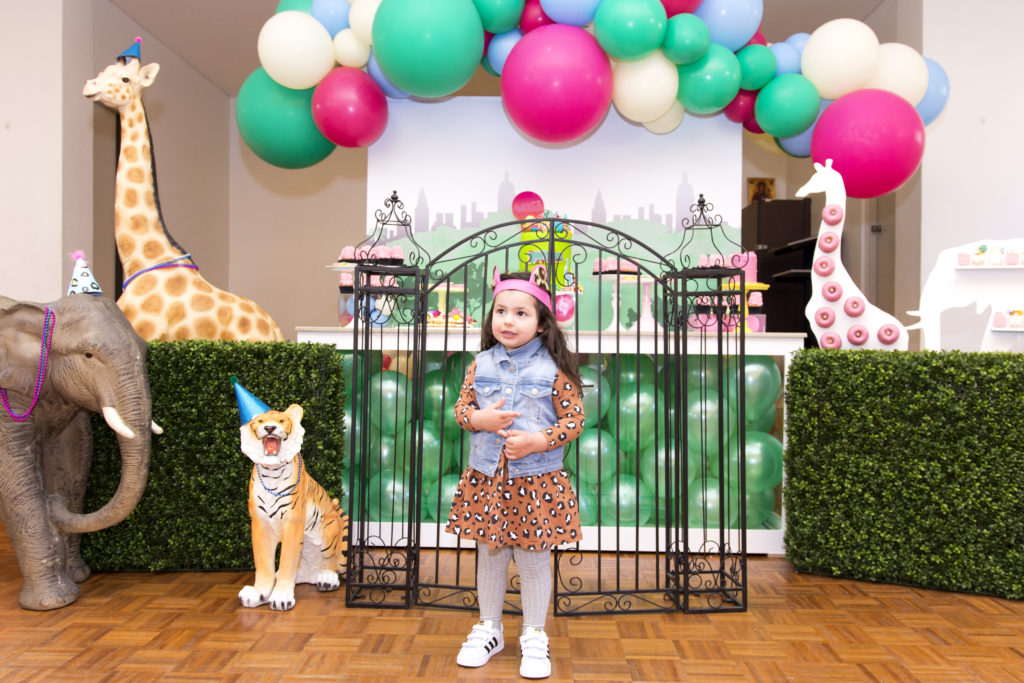 Below, Xavien's first birthday party, shot by Zahra Creative. Styling by Halo Events.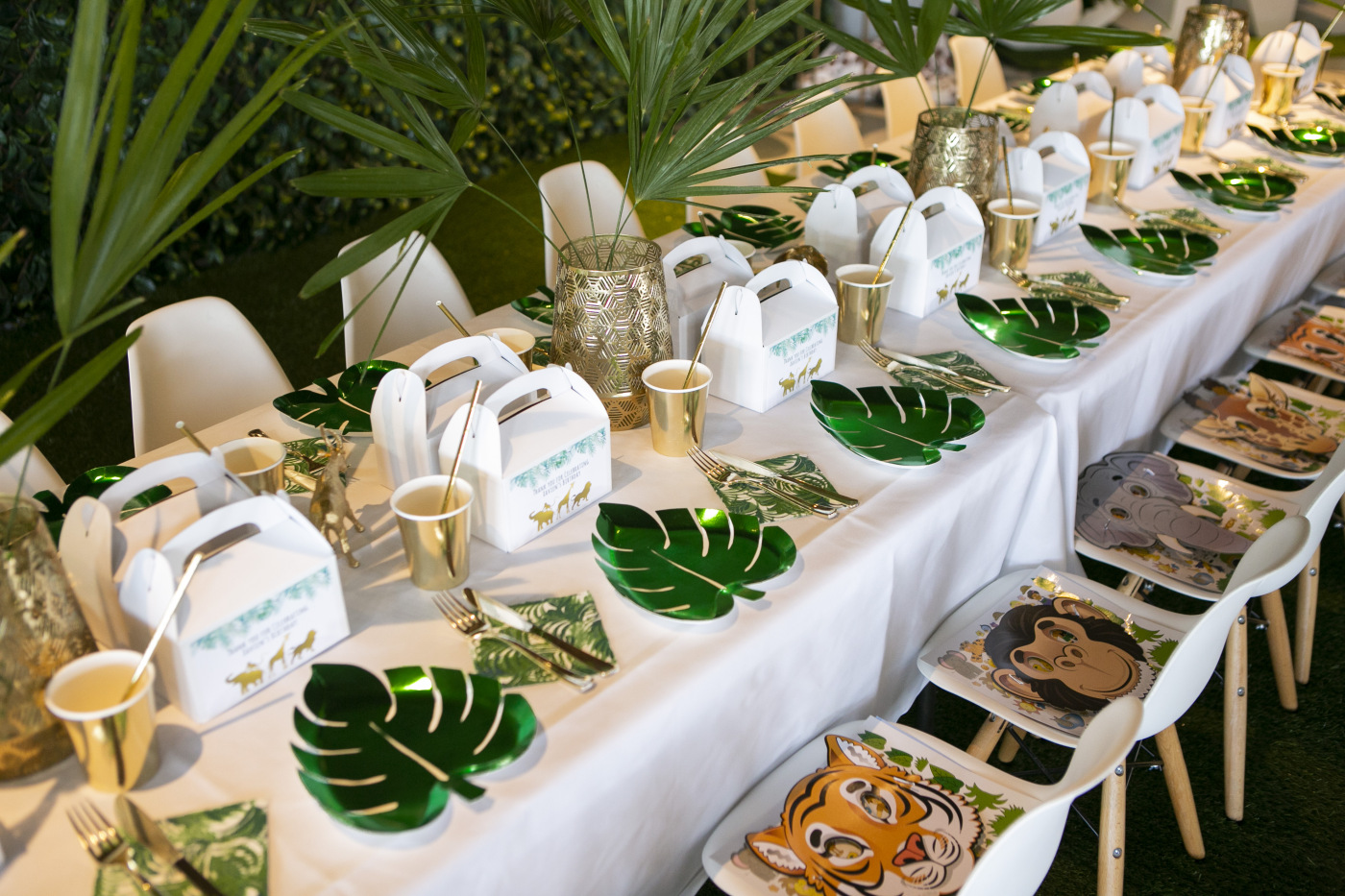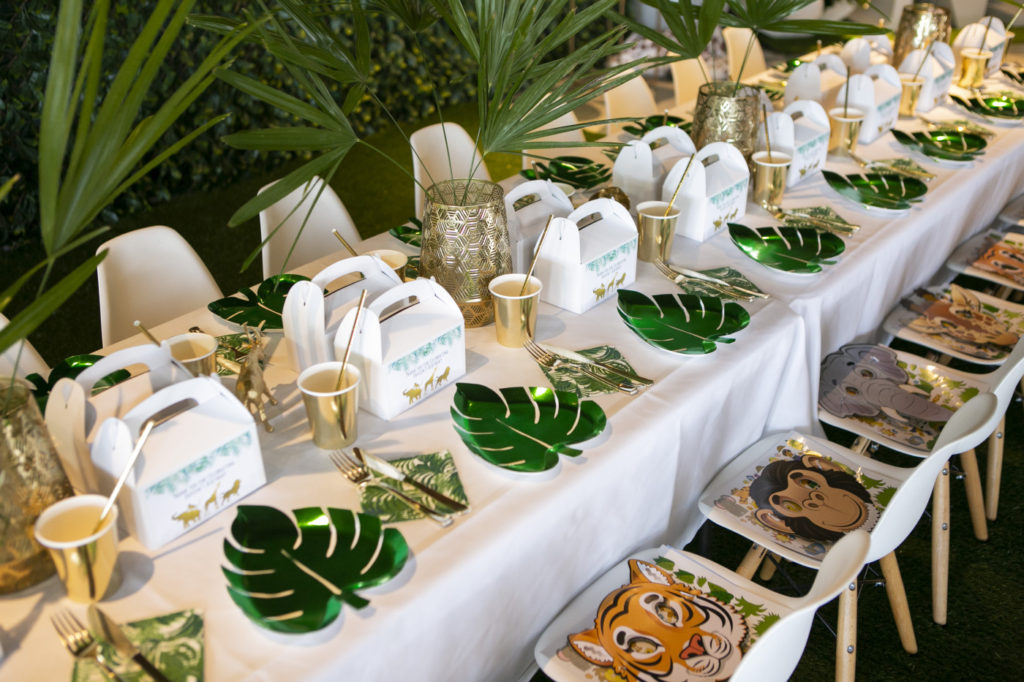 9. Velvet and suede
This is a trend that has evolved within interiors recently and crossed over into the event industry. Kmart picked up on this too and started selling a grey and pink suede ottoman (the pink looks sold out now 🙁 )
We incorporated this trend into our Villains' Halloween shoot, DIYing some grungy velvet placemats for the table setting.
Image by Zoom Images.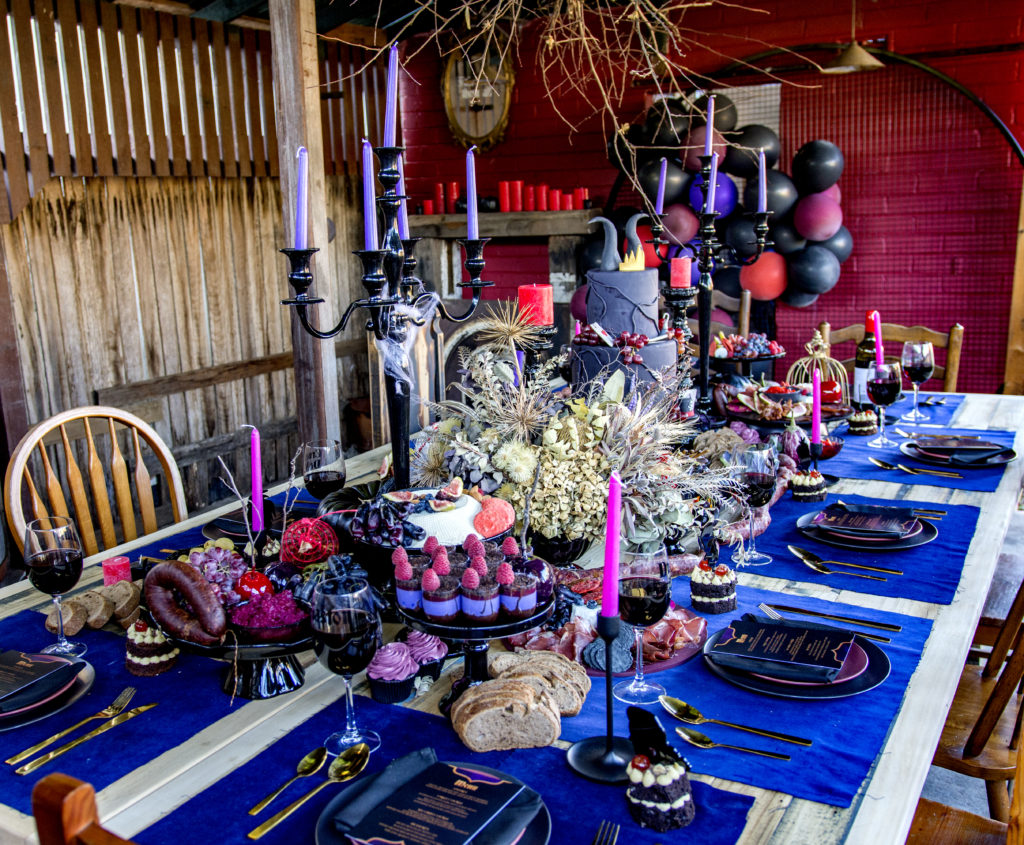 10. Bubble cake
Not sure if this is considered a trend but we don't care! These cakes are soo cool, we're so glad Nelle from Sassy Sprinkles Cakery made one for our mag launch party earlier in the year!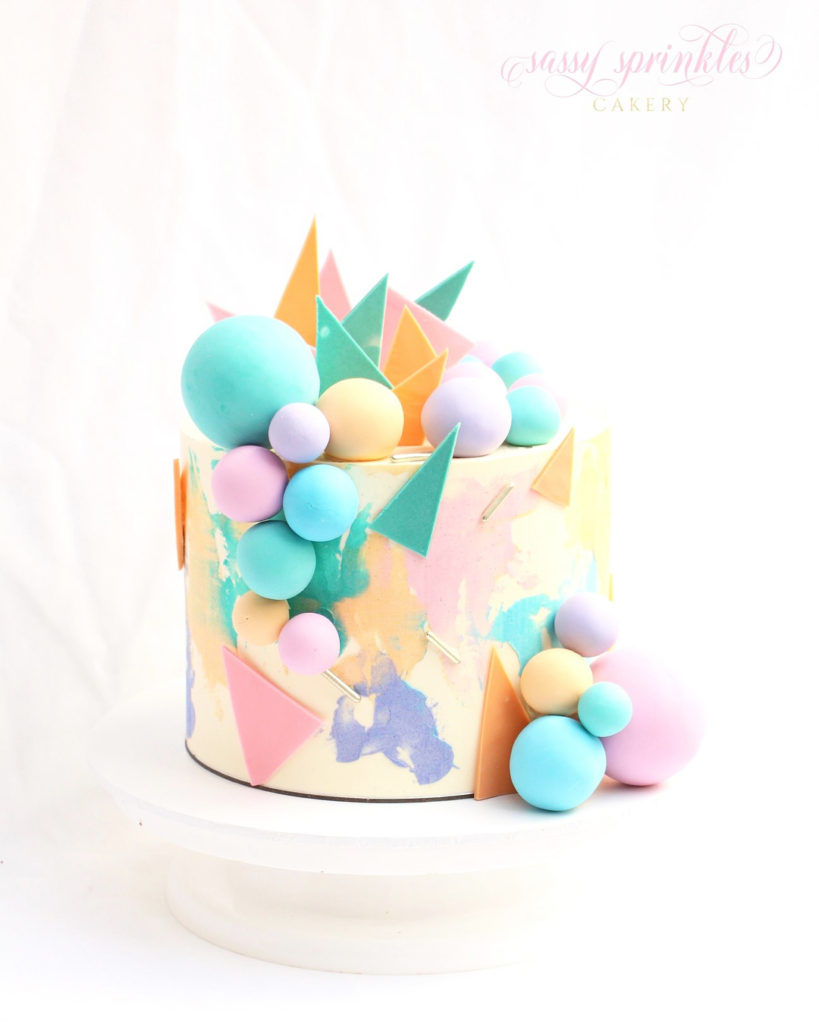 This one is also by Sassy Sprinkles Cakery, inspired by Sugar and Salt Cookies, who is a master of this style! (see below).
Cake by Sassy Sprinkles Cakery, Stying by The Details Studio, Image by Foto Vanessa