Need ideas on how to plan a princess birthday party for your little one? Here is everything you need to get you started on the perfect princess party!
Ideas to plan a princess birthday party
Start by setting a scene
Set the scene for your party with beautiful invitations. These princess invitations from Mooi Co are just the thing for your party announcement. They come in blush or pink.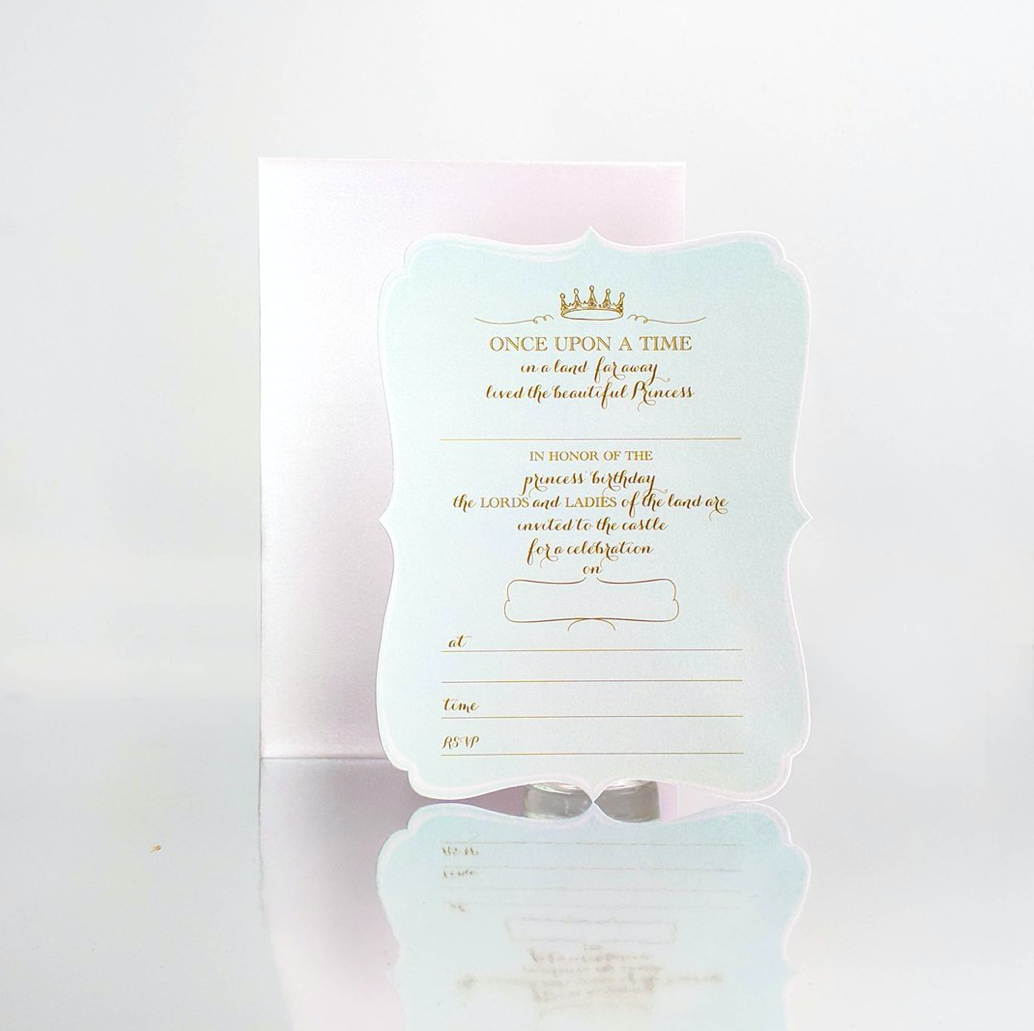 Dress the part!
Dressing up definitely adds to the fun of the princess party! A pretty outfit, some sparkly shoes, a crown and you're done!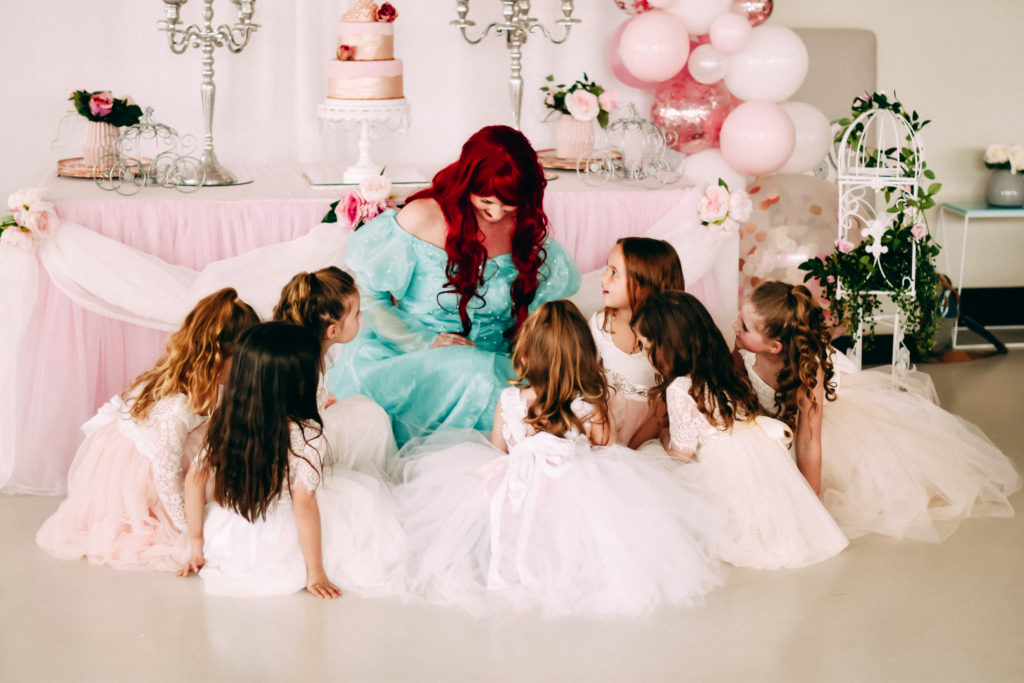 Above; Princess by Glass Slipper Entertainment, styling – Stylish Soirees Perth, Balloons – Favor Lane Party Boutique, Kids Dresses – Coco Blush Boutique , Flower Crowns – Floral Favourites, Photography – Zephyr Digital, Wings – Arabella's Vintage Wardrobe
These crowns from Mooi Co are the perfect find.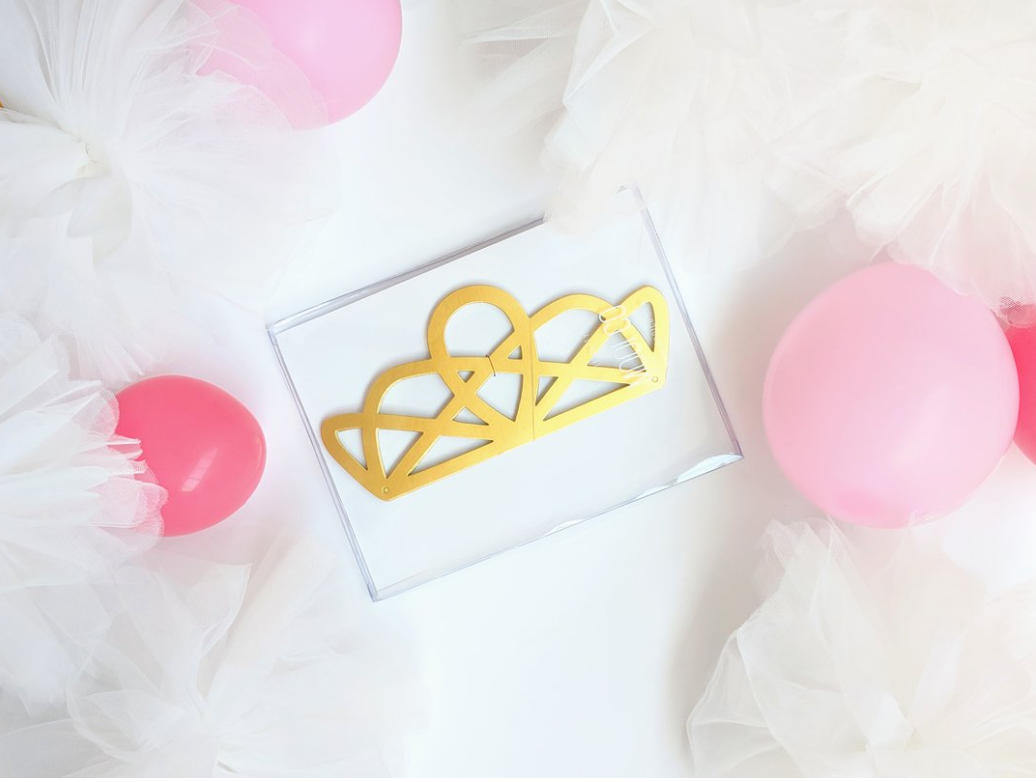 Styling a princess party
There are so many ways to style a princes party!
You can style a princess themed high tea like in this pretty Christmas party featuring all the favourite princesses by Creative Themes Perth and Glass Slipper Entertainment.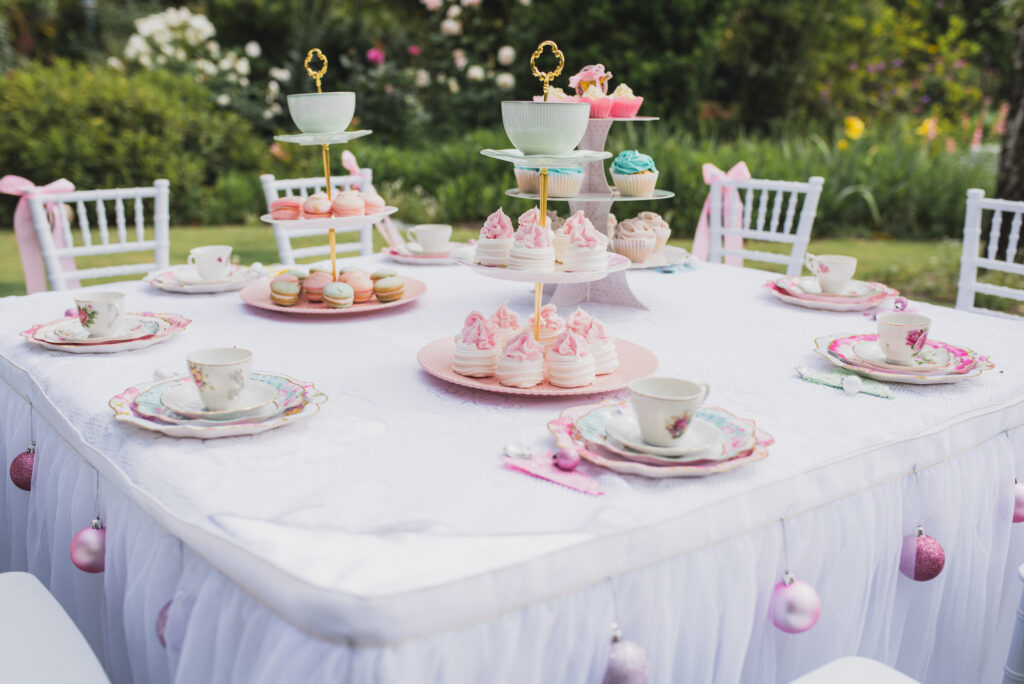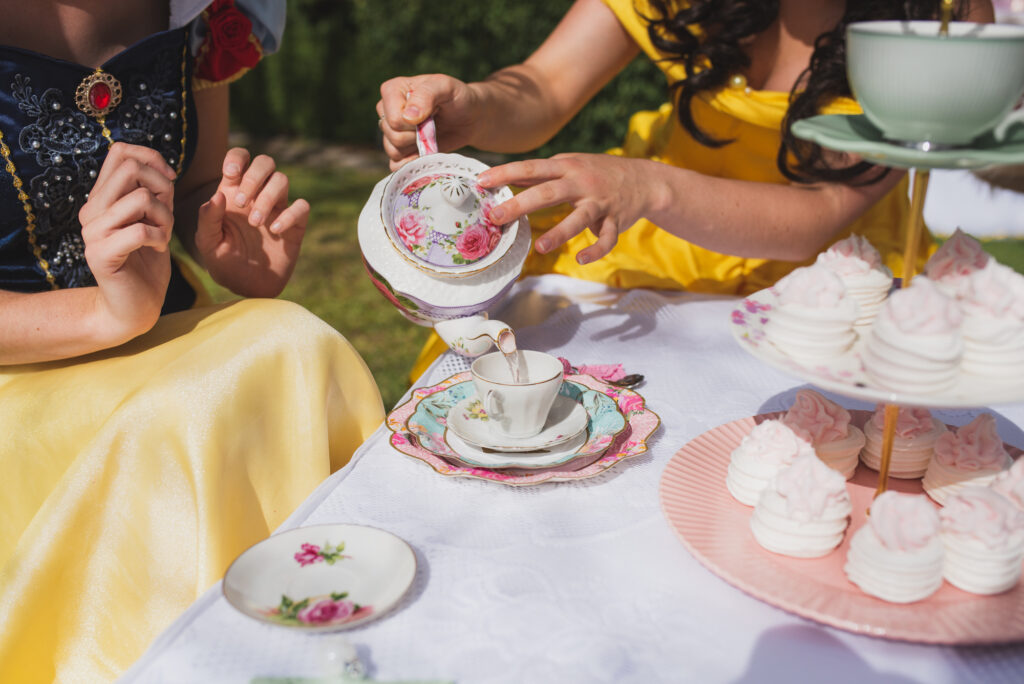 Embellish with tulle and vintage style candelabras – take your cues from this pretty princess party styled by Stylish Soirees Perth, featuring entertainers from Glass Slipper Entertainment.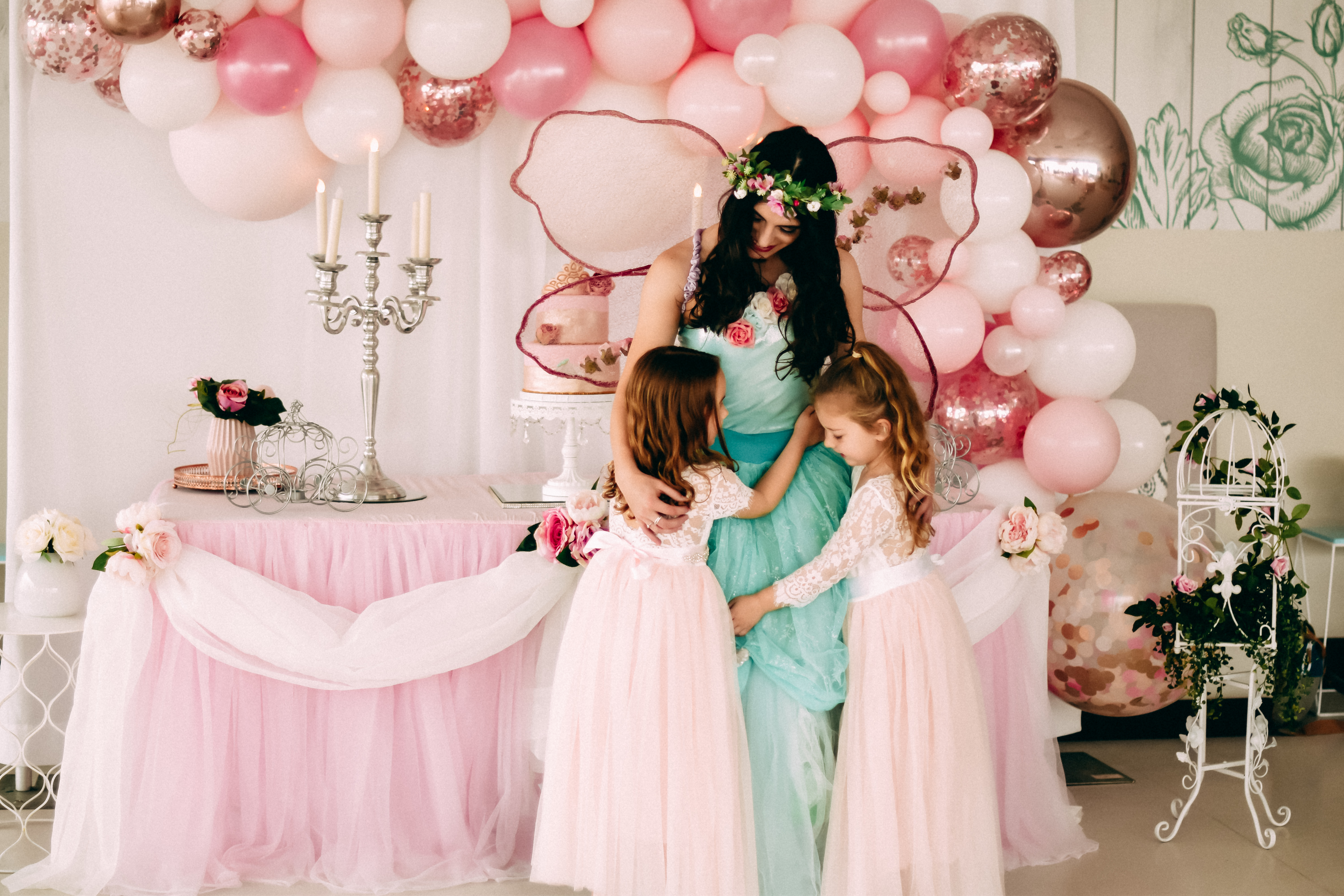 Or go for a modern look like this Frozen princess party by Babe. Instant Party Hire.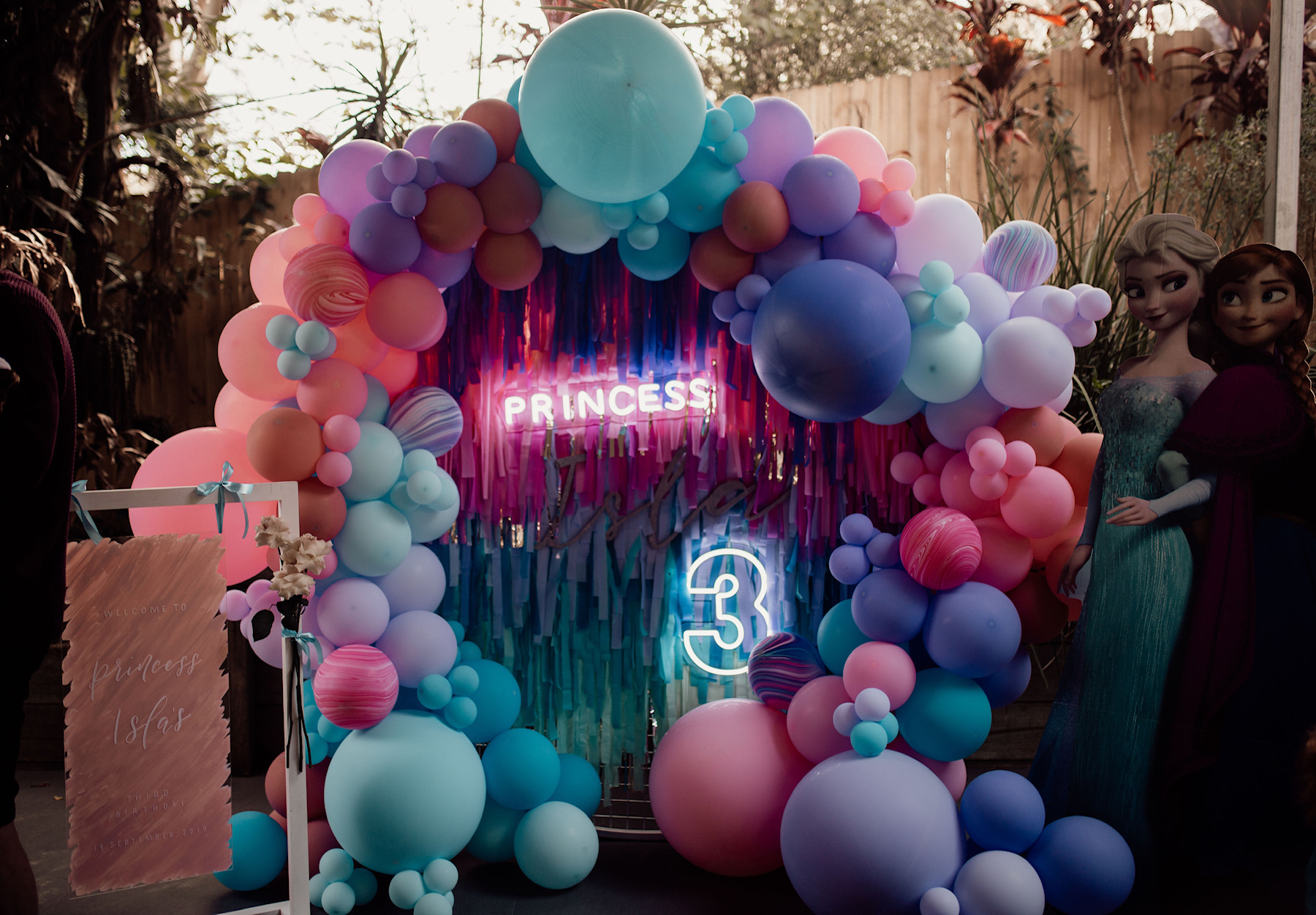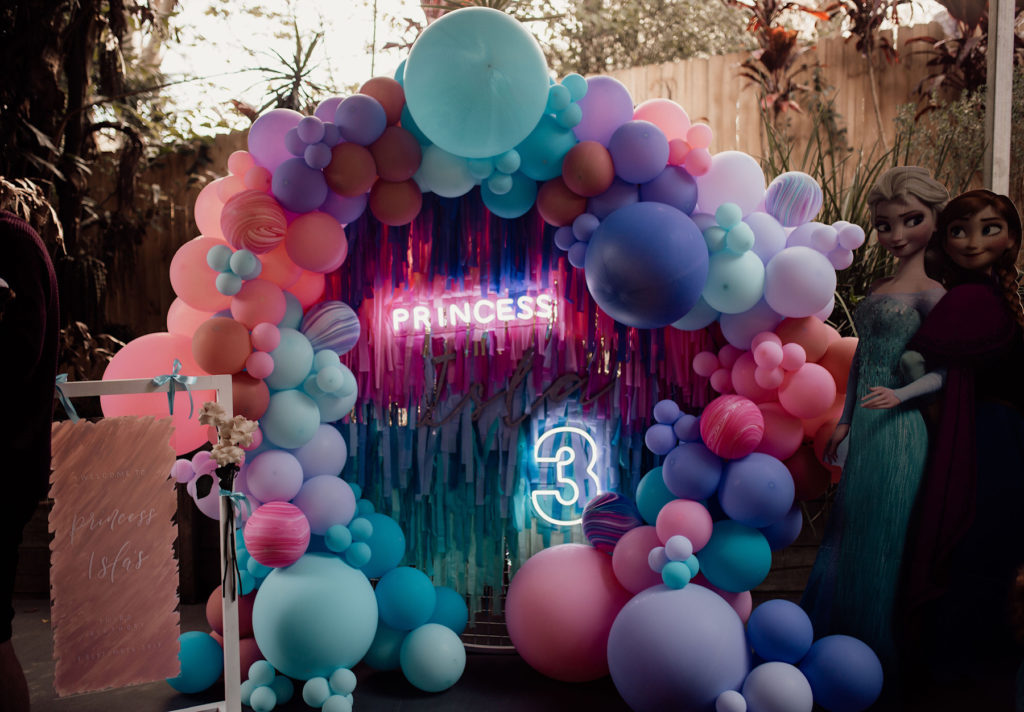 Don't forget to make your special kids day with a custom sign from @bbcollective. Photography by @sticksandstonesphotography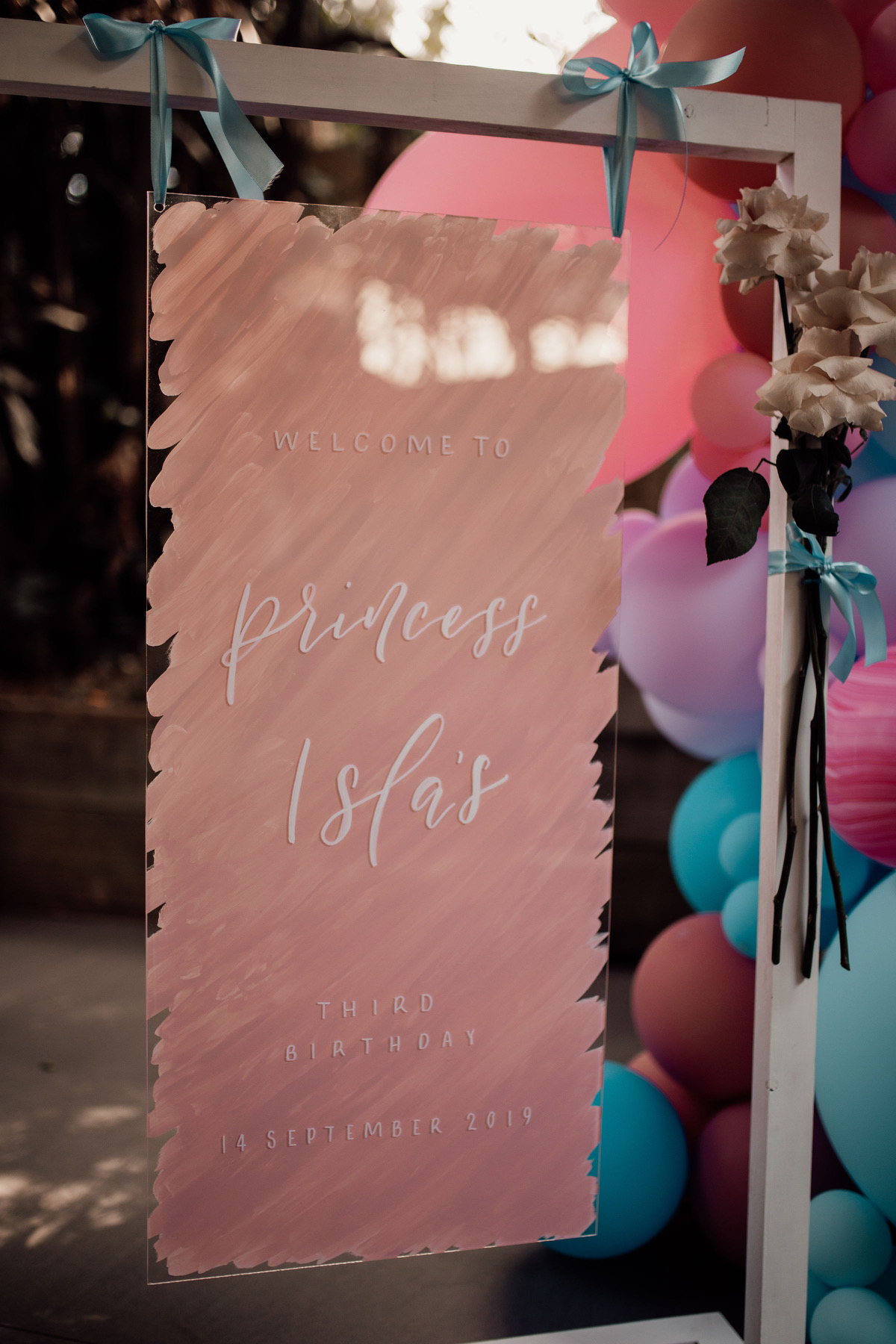 Add a little pamper! This Disneyland princess party by Creative Themes Perth featured all the Disney princesses, along with a fun fairytale spa!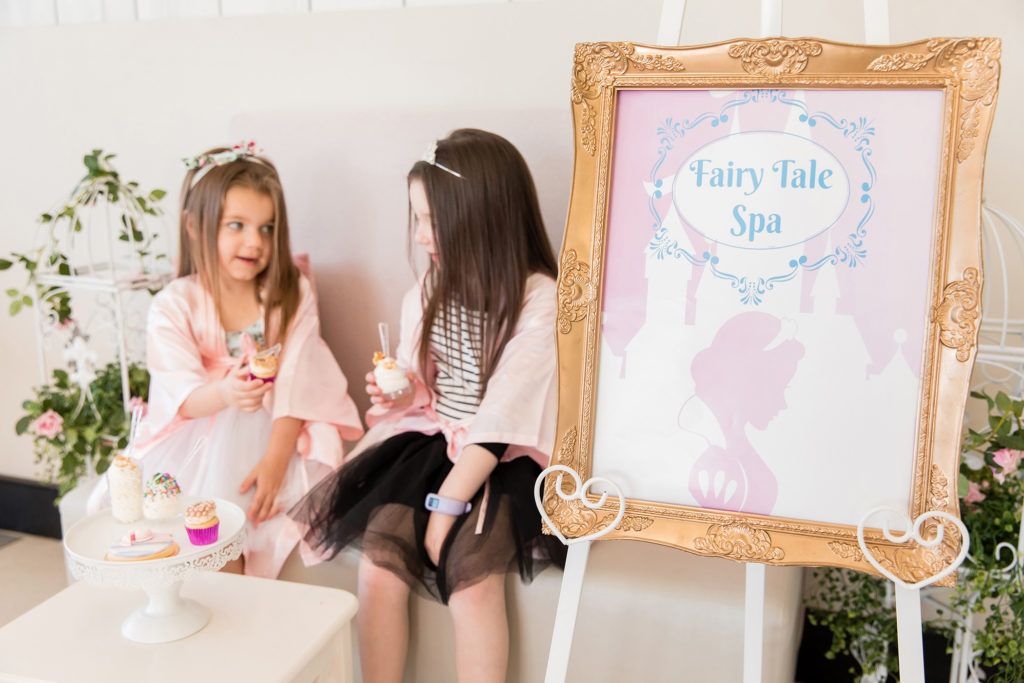 Add the perfect princess touch with the birthday kids' very own carriage! This one is from @picture_perfect_planning_perth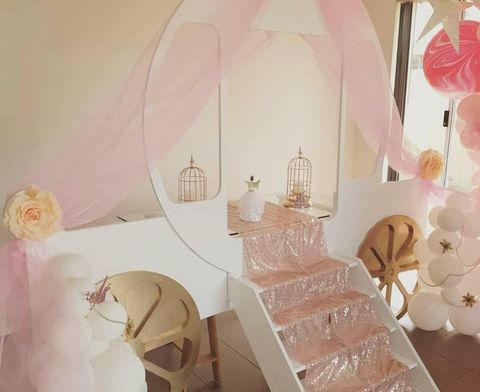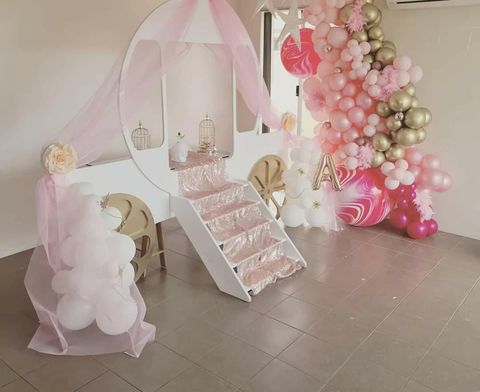 You can even get your carriage embellished with cotton candy – so magical!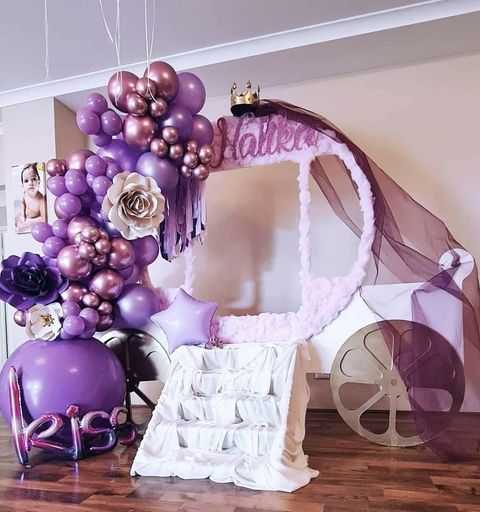 Princess party desserts
Fill your dessert station with cakes and treats worthy of a princess! This princess cake is from Mum's Touch Cakes.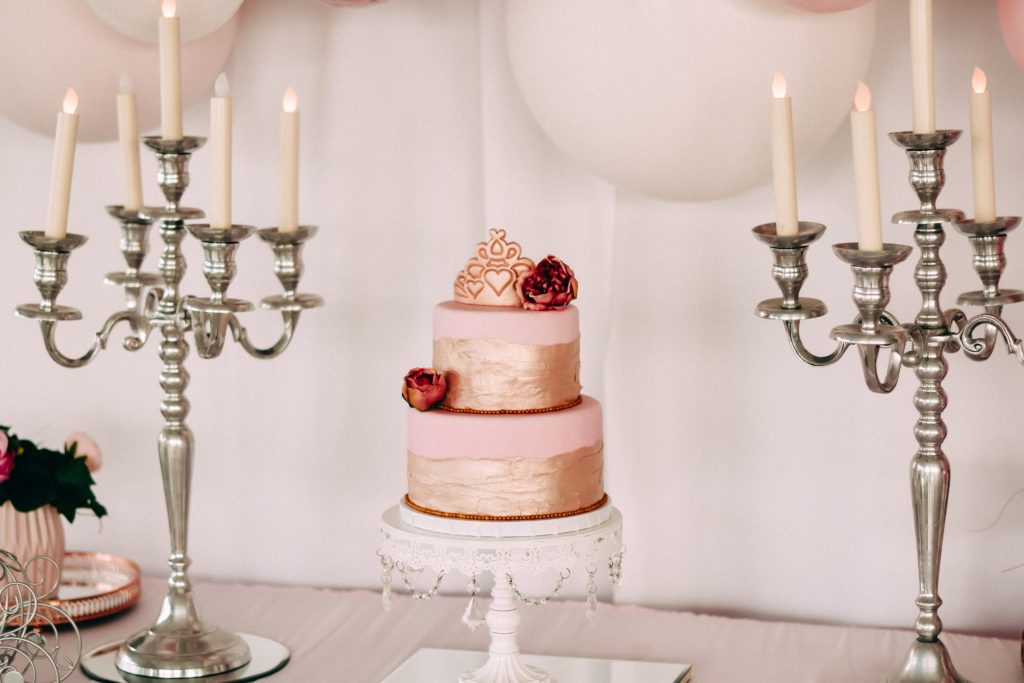 Or a queen, like in these Marie Antoinette themed parties!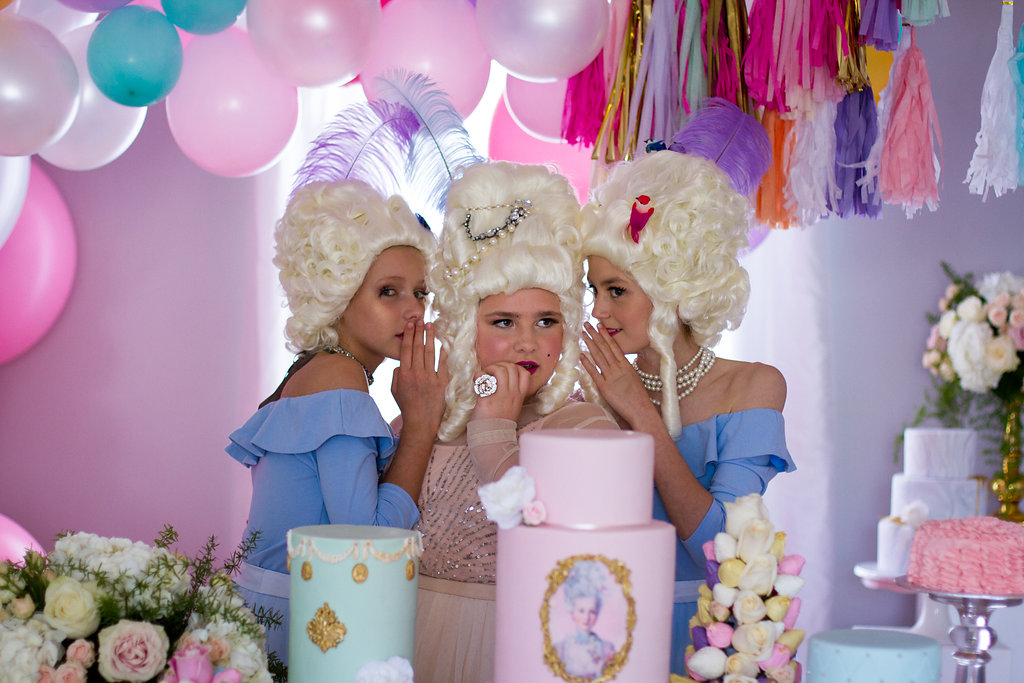 Above, Marie Antoinette Party by West and Wimsy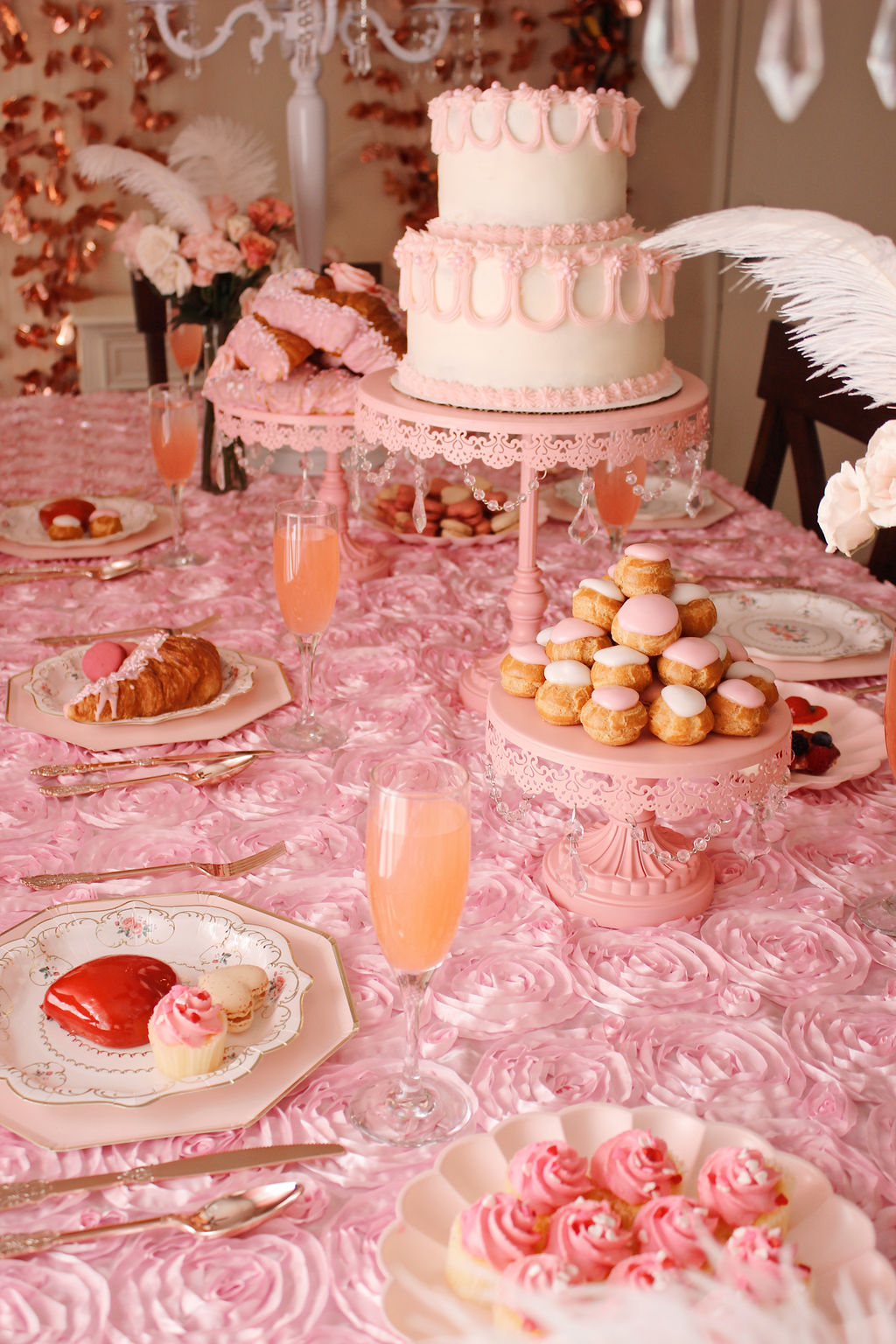 Above, a spread worthy of a queen (or princess!) by 3rd and Luxe.
Below, this beautiful princess fairy-tale cake is by @art_of_cakes_by_manon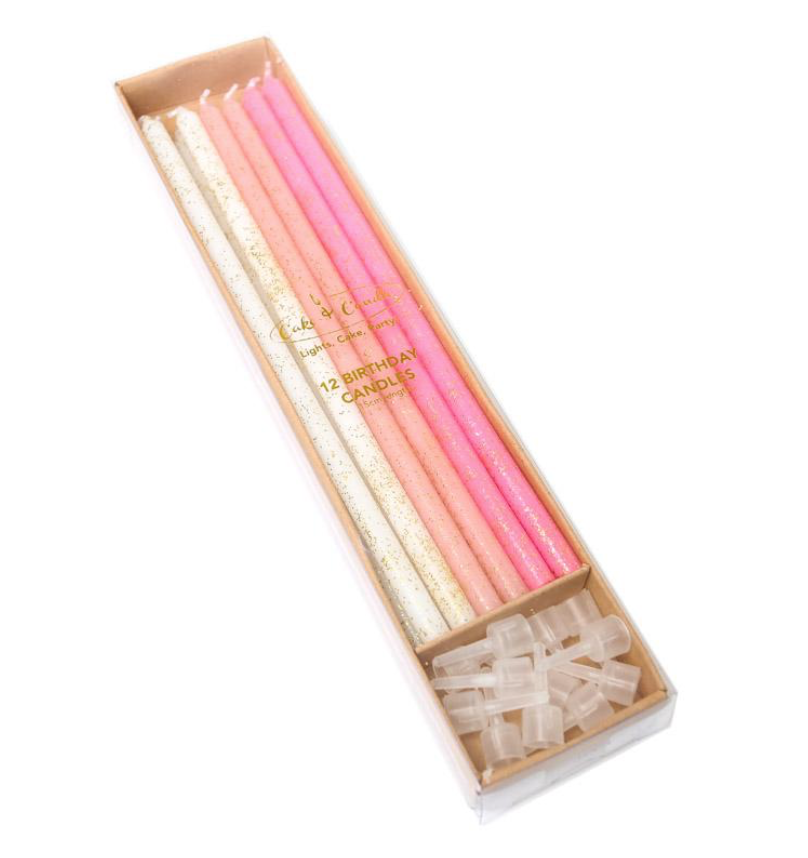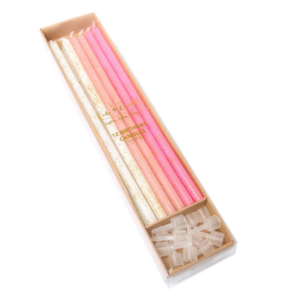 Embellish with these grand tall pink glitter candles from Lovely Occasions- – perfect for a princess cake.
Entertainment
There are plenty of options for entertainment at a princess party.
No princess would be complete without her castle! Here are some cute jumping castles to try from Bouncearama
Below, princess jumping castle from Bouncearama.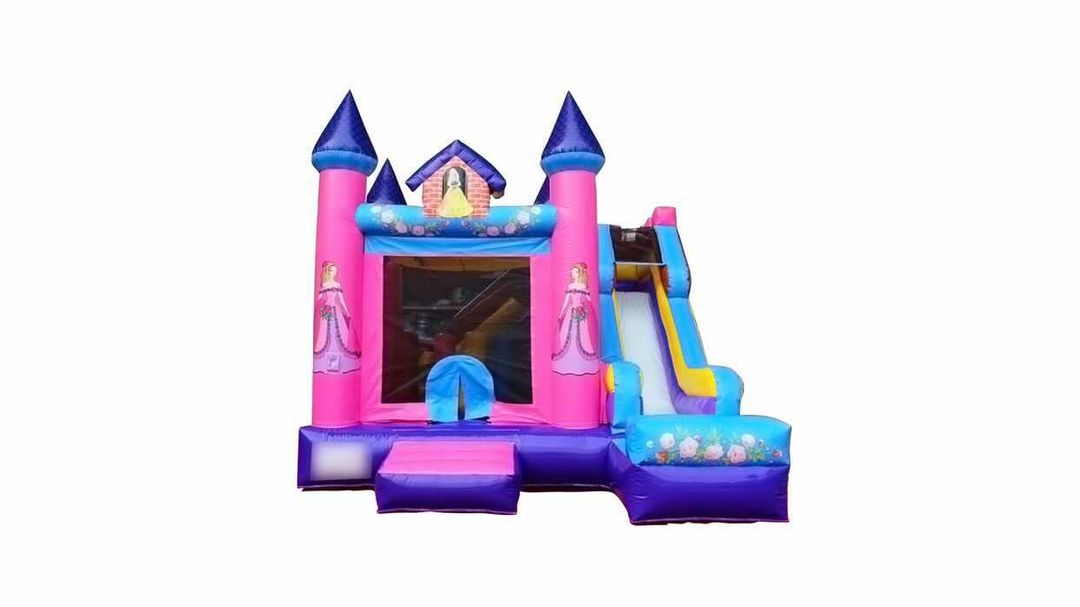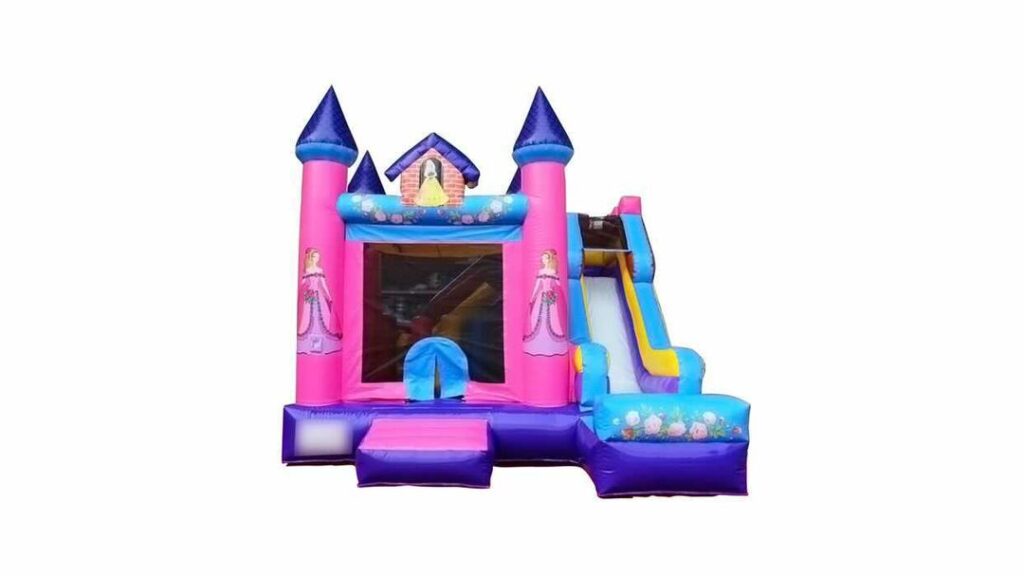 They also have a Frozen princess jumping castle available.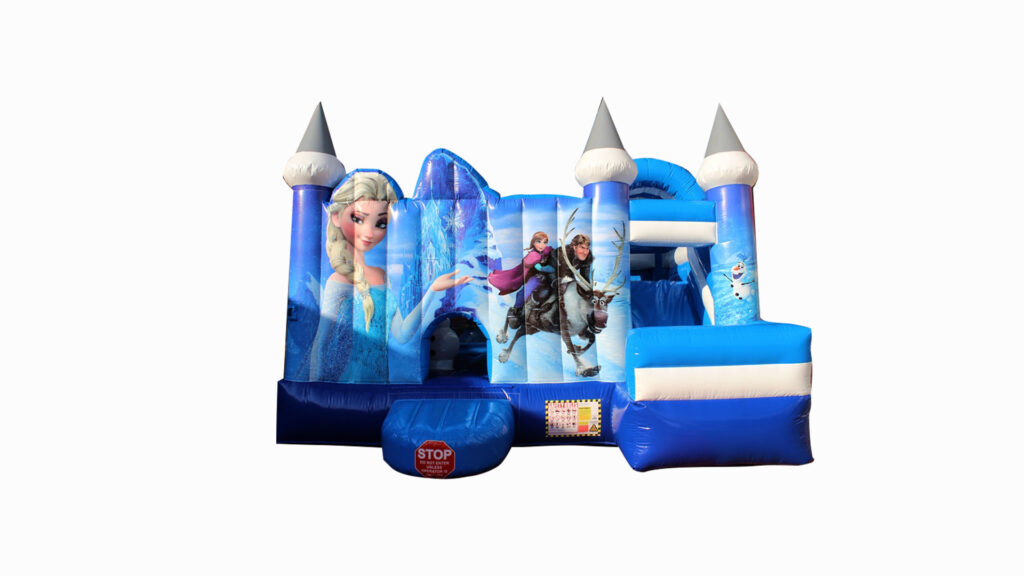 Why not invite some princess friends over? For a list of where to hire princess party entertainment, see here.
Below, princesses from Princess Parties Melbourne.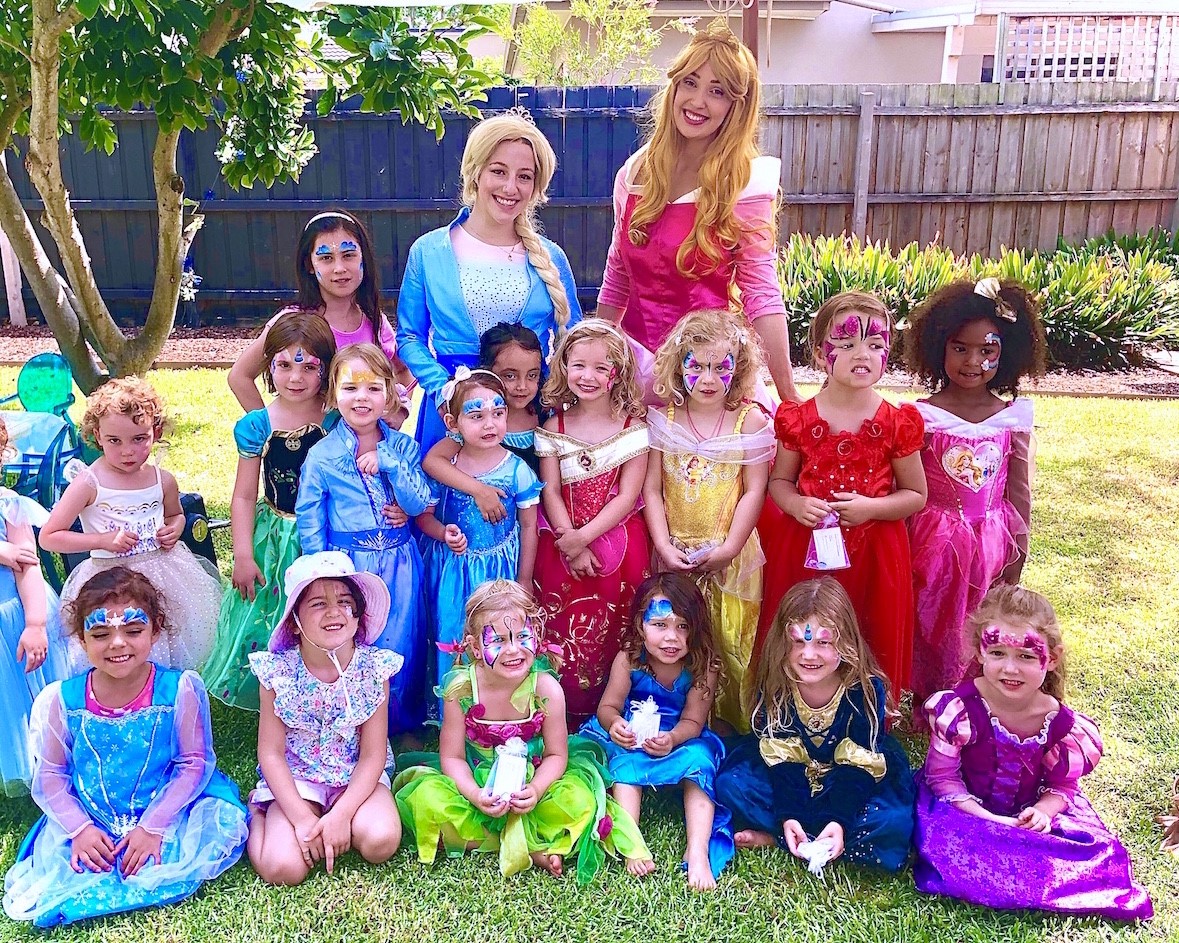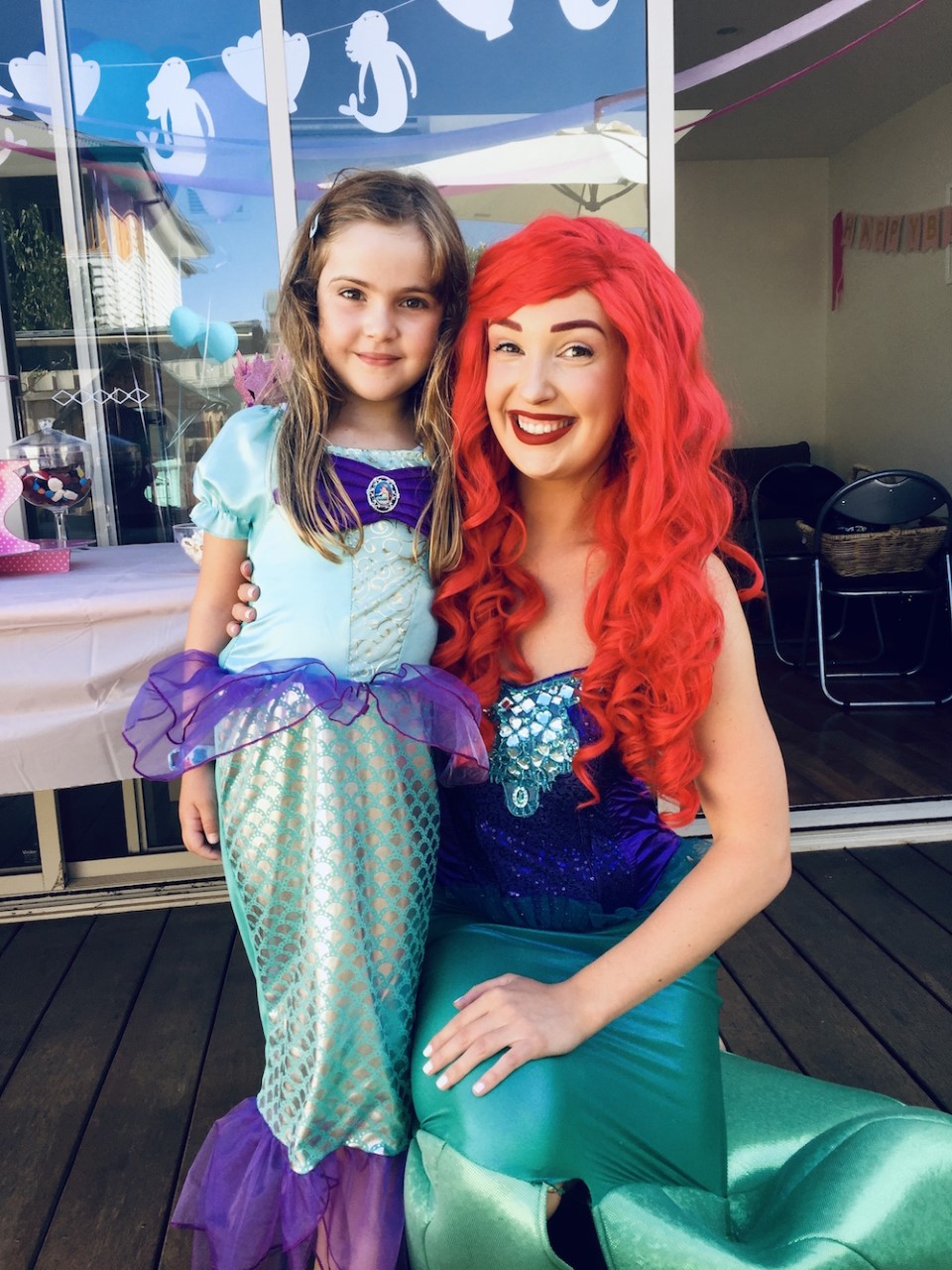 Below, princess party by Creative Themes Perth, princess by Glass Slipper Entertainment.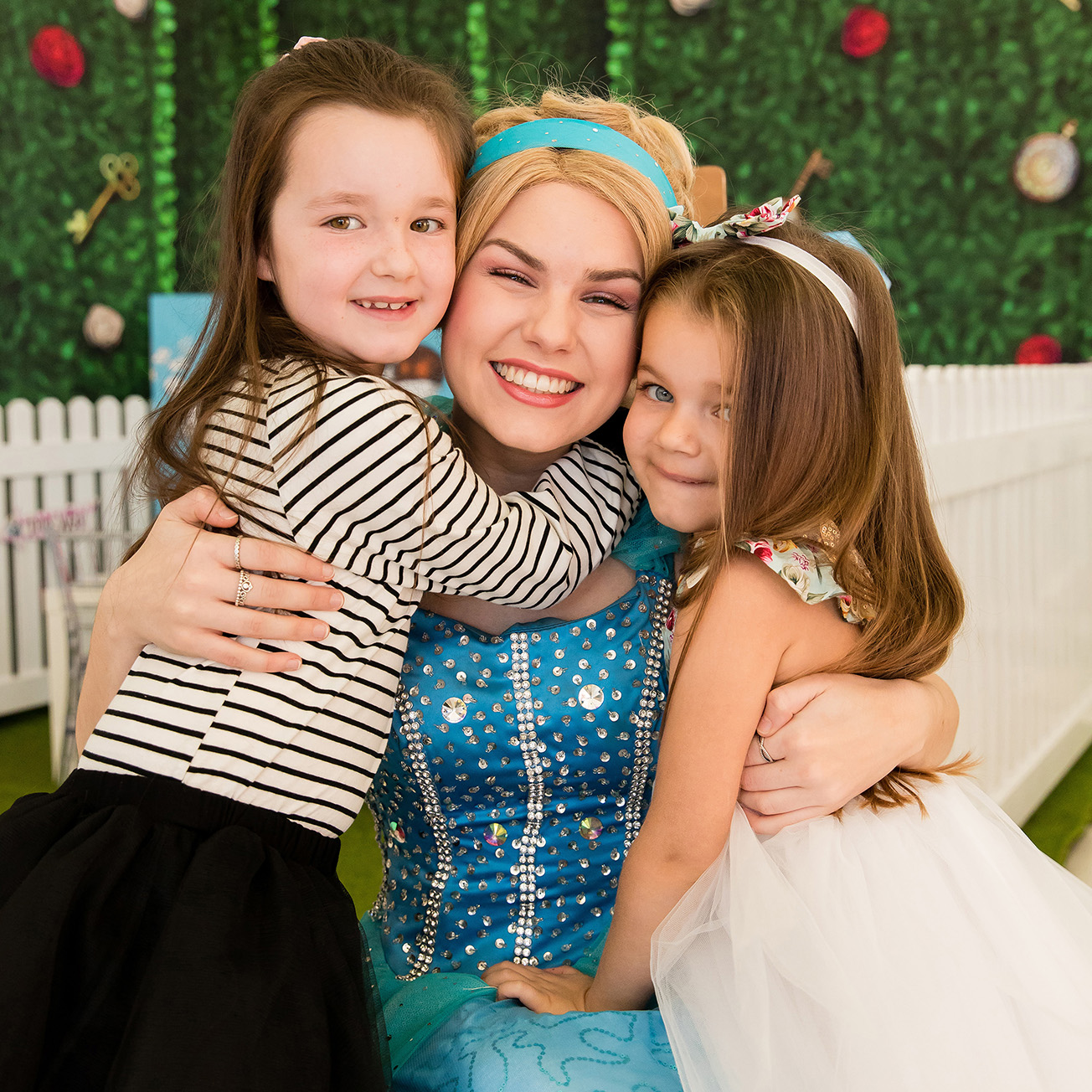 Decor
Style up your party with beautiful princess themed decor.
These magical princess cake toppers from Party Love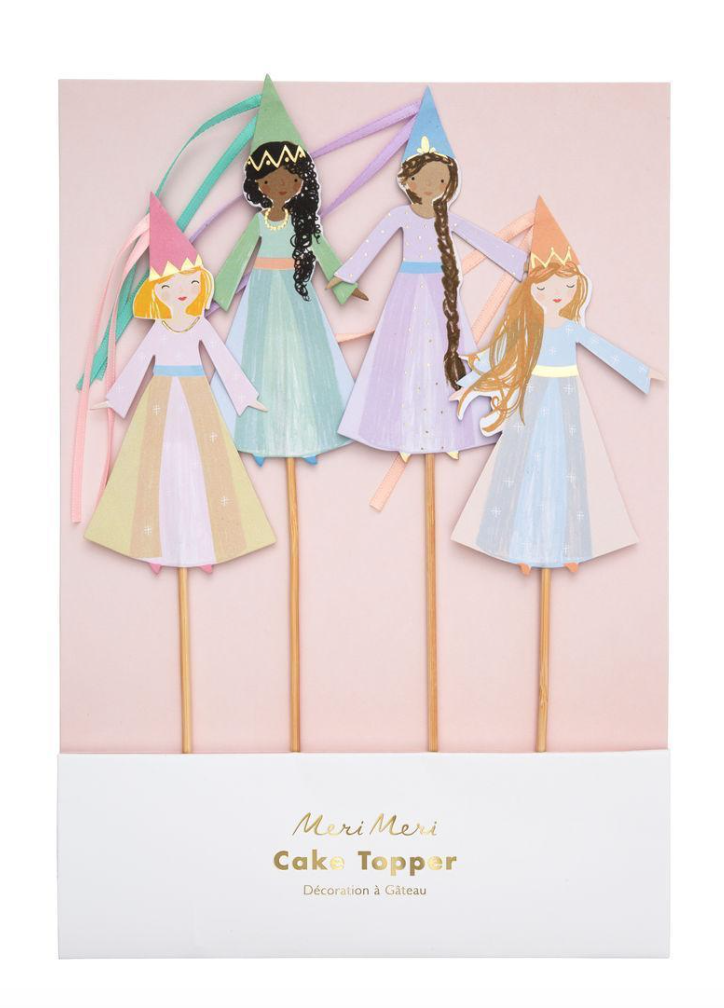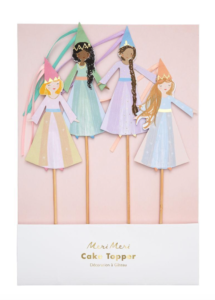 Add this touch of sparkle to your balloon display with this crown foil balloon, from Favor Lane Party.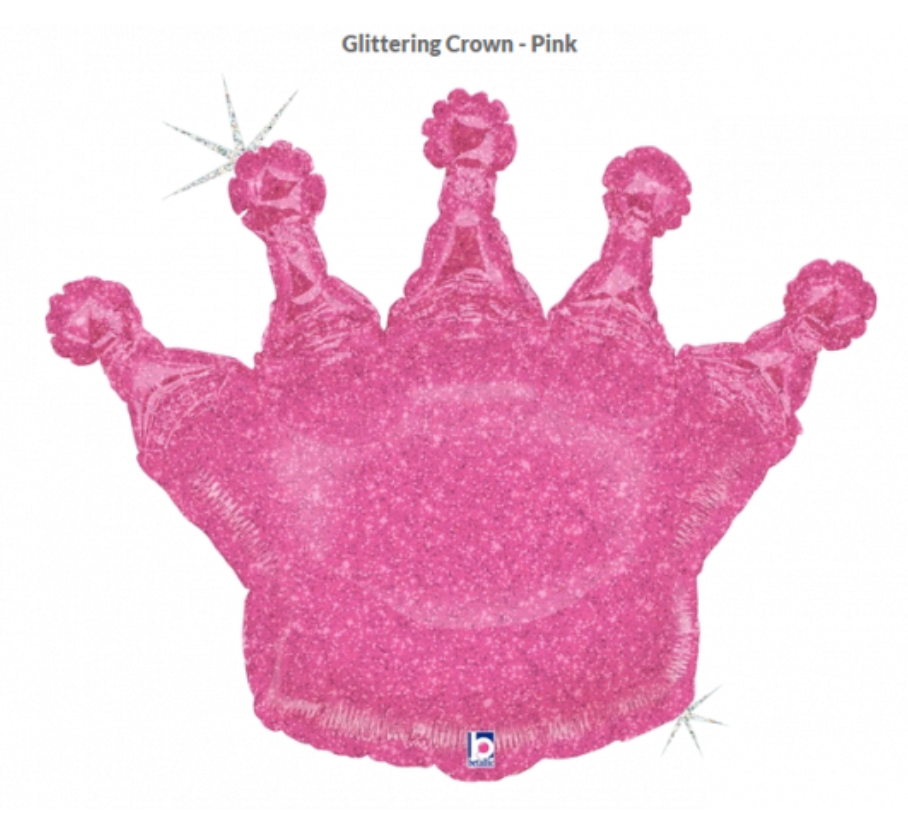 Or, create a pretty backdrop with this fan decor.

Of course, don't forget your table setting!
Sweet Princess napkins from Daydream Society.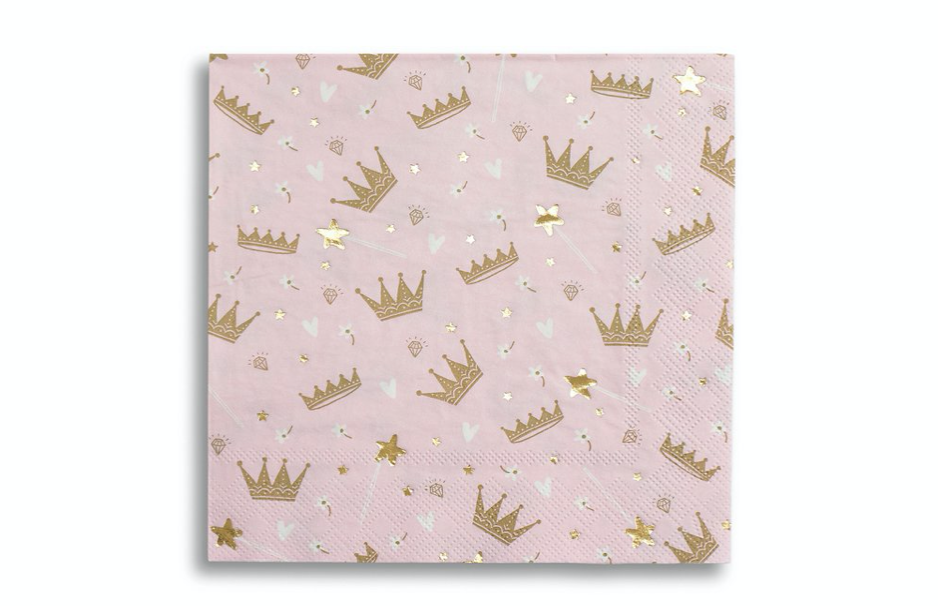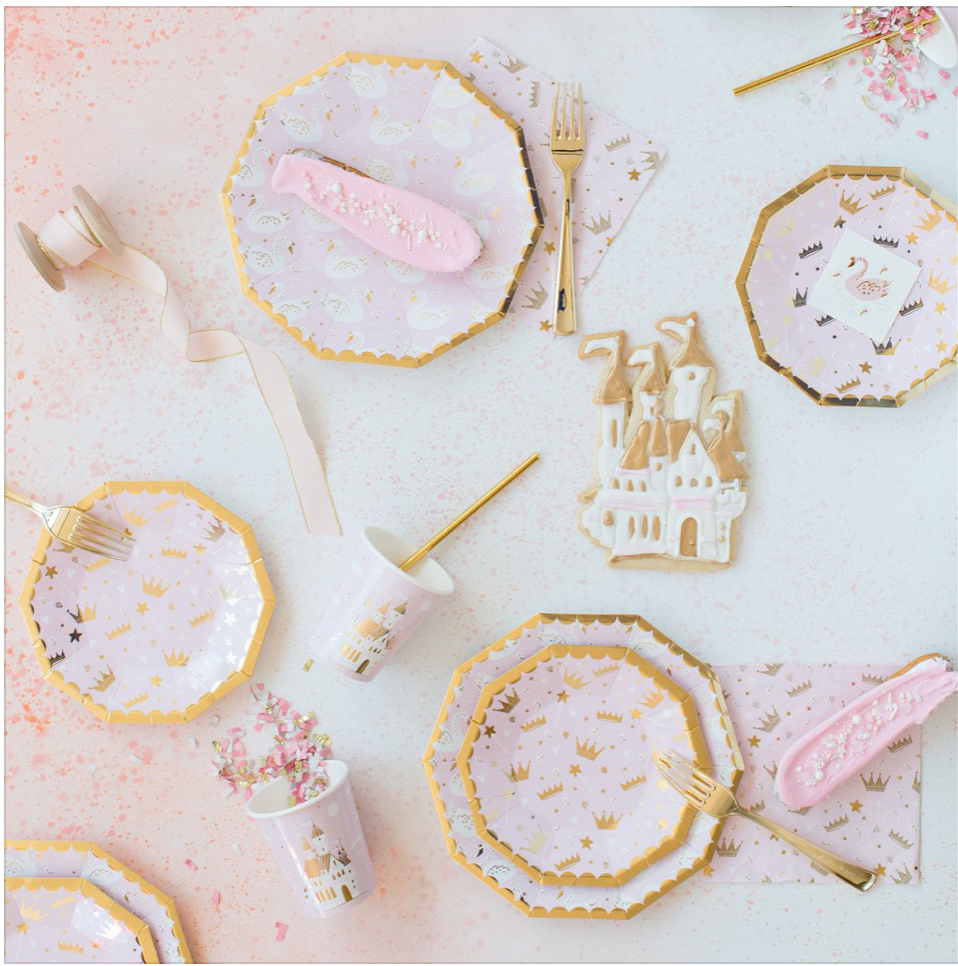 Want to see more? Search 'princess' in the top right hand corner of our menu. Don't forget to search our directory for vendors. If you need help, you can reach out to us for reccommendations via our Party Planning Help group.